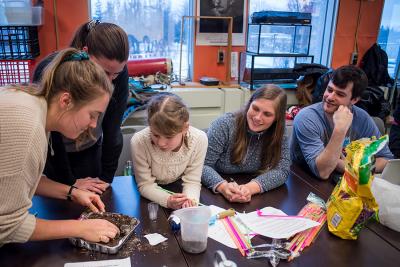 For information on this program, please visit the Outdoor & Experiential Education
Selection of Consecutive Education teacher candidates is based on the application requirements in the TEAS Requirements for Queen's as well as the supplemental documents submitted to Student Services.
Concurrent Education students complete the Application Form by December 10, if their final BEd year is in 2024-2025.
Consecutive Education applicants submit official transcripts of all post-secondary institutions attended, a Personal Statement of Experience (PSE) and the Supplemental Documents listed below.
Step 3: Wait for an offer of admission.
Supplemental Documents for Outdoor & Experiential Education
There are no supplemental documents for the Outdoor & Experiential Education program. 
Key Dates
Description
Method of Submission
Sept 14
Teacher Education Applicant Service (TEAS) online applications open.
TEAS
Nov 1 
Applicants can access the online Personal Statement of Experience (PSE) through SOLUS online Student Centre.  Submission details will be emailed to you after you apply.
MyQueens Portal/SOLUS
Dec 1*
Teacher Education Application Service (TEAS) online application deadline.
TEAS
Dec 10*

Deadline for receipt of PSE.
 

Feb 15
Queen's sends the first round of offers of admission.
TEAS
March 1 
Deadline to accept Queen's offers of admission through TEAS.
TEAS
June 30 
Deadline for applicants with conditional offers to submit final transcripts indicating completion of required and/or recommended courses and/or degree conferral

Submit to:
Student Services Office
*Note the deadlines for application, official transcripts, PSE and supplemental documents are firm, due to the Queen's program start date.
If you have questions please contact Education Student Services.