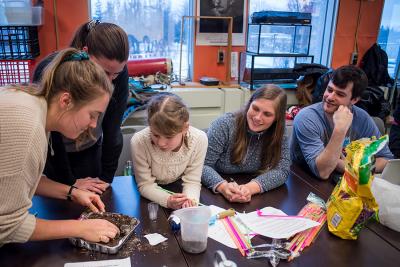 For information on this program, please visit the Outdoor & Experiential Education.
Selection of Consecutive Education teacher candidates is based on the application requirements in the TEAS Requirements for Queen's as well as the supplemental documents submitted to Student Services.
Concurrent Education students submit the following documents to Student Services by December 10, in their final BEd year is in 2024-2025.
Consecutive Education applicants submit official transcripts of all post-secondary institutions attended, a Personal Statement of Experience (PSE) and the Supplemental Documents listed below.
Supplemental Documents for Outdoor & Experiential Education
Please submit all supplemental documents using the Supplemental Documents Form.  Please note: this form can only be completed once, so please ensure all your documents are finalized and ready for submission.
| Supplemental Document | Method of Submission |
| --- | --- |
| | Submit PDF to Supplemental Documents Form |
| Two letters of reference addressing your interest in becoming an outdoor and experiential educator. | Letters of reference should be submitted by the referees directly to Student Services Office. |
| A one-page letter of introduction, which should be addressed to: OEE Application Committee. Your letter should be a written description emphasizing the reasons you are applying to the OEE program. Include highlights of the way our program specifically fits with your career goals and what you can offer our OEE community. Letter requirements: your full name at the top of the page; typed on a 8.5x11" page; one page both sides; 1.5"-2" spacing (no single spacing); margins at least 1" on all sides; and font no smaller than 12 points. | Submit PDF to Supplemental Documents Form |
| Your résumé stating your education, work experience and certification. | Submit PDF to Supplemental Documents Form |
| Your alternative résumé, telling us the things about yourself that your résumé doesn't include. You can be as colourful as you wish. You can also make up the categories. This résumé does not have to be typed, so think "outside the box" of typical résumé limitations. For instance, you could have a category about favorite books, inspiring moments, passions, personal hobbies or quirks. | Submit PDF to Supplemental Documents Form. This can be in JPEG, PDF, and PowerPoint formats. |
| A personal artifact  is something that will broaden your self-portrait. This artifact need not be elaborate, but should provide unique insight into its creator and should demonstrate your interest in becoming a professional in the outdoor experiential education field. Artifacts should be self-explanatory or have obvious interpretation woven into them. Artifact explanation sheets can be included but the text should be kept to one page. Videos are to be no longer than 3 minutes in length, and PowerPoints no longer than 10 slides. | Submit PDF to Supplemental Documents Form. This can be in video, JPEG, PDF, and PowerPoint formats. Please read these submission instructions carefully. |
If you have questions or for contact information, please contact Education Student Services.