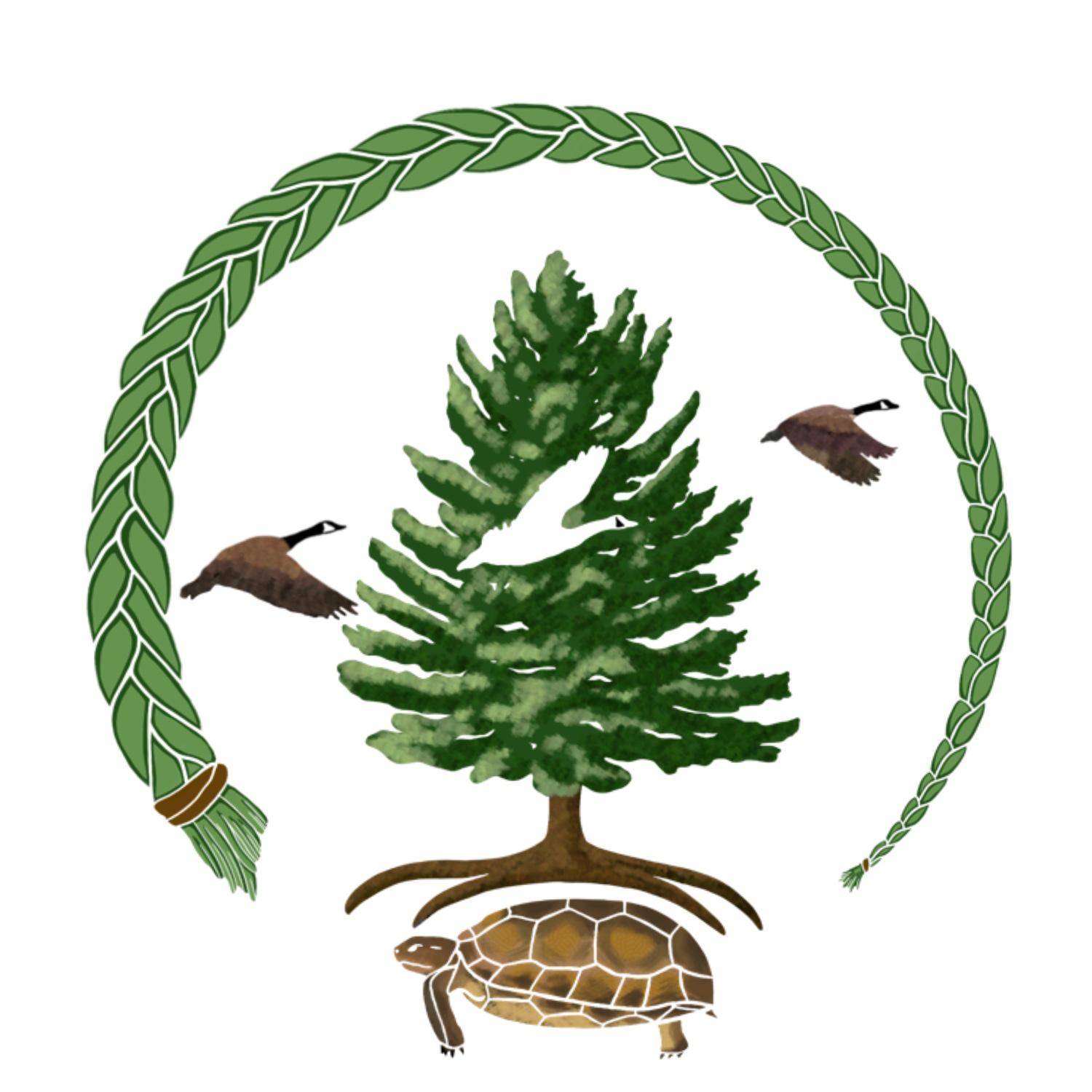 Aaniin, Boozhoo, Sekoli, She:kon, Tânisi, Waciya, Alo, Kwey, Hello!
The Indigenous Teacher Education Program Office provides administrative, academic and cultural support for our ITEP campus and community-based teacher candidates, Faculty of Education students, faculty and staff, and the greater Queen's and Kingston community.
Queen's University sits on the traditional lands of the Haudenosaunee & Anishinaabe peoples
 
Queen's Gchi-gkinoomaagegamig atemagad Haudenosaunee miinwaa Anishinaabe aking
Ne Queen's University e'tho nońwe nikanónhsote tsi nońwe ne Haudenasaunee tánon Anishinaabek tehatihsnónhsahere ne óhontsa
For more information go to Traditional Territories on the Queen's Encyclopedia.
Our ITEP administrative office is located at Queen's Faculty of Education in Kingston, Ontario in room A246. It provides the following services:
offers administrative and teacher candidate support for the campus-based and community-based programs;
facilitates Indigenous education through events and other activities for/ with teacher candidates, staff and faculty;
facilitates the teacher candidates in connecting with the local Indigenous community through ceremonies, gatherings and traditional Elders;
ensures Indigenous counselling services for teacher candidates are made available as required through the Four Directions Indigenous Student Centre;
assists with career planning along with the Faculty of Education Student Services Team.
We also offer the following resources:
The Indigenous Teacher Education Resource Library catalogue uses the Queen's University Library's Omni search platform. 
Indigenous Curriculum Resources at the Faculty of Education Library website:
As well, our community-based sites (Manitoulin North Shore, Mushkegowuk Territory, and Lambton-Kent) have site coordinators to assist with course support.
Email
It is important that you check your Queen's University email regularly, as all communication regarding ITEP and the Faculty of Education will be sent only to your @queensu.ca email account only. If you require assistance setting up or accessing your @queensu account please contact us. 
SOLUS (Student On-Line University System)
(You must have a valid Queen's University email and NetID to access your SOLUS account.) You can access your own student information page regarding courses, marks and outstanding fees by going to SOLUS. For more information on SOLUS please go to SOLUS Info for Students.
General tuition, funding and course registration information can be accessed by going to the Office of the University Registrar. All registration and tuition inquiries should be directed to the Faculty of Education Registrar's Office via email at educstudentservices@queensu.ca, or you can call our toll free number and we will transfer you to their office.
Important Funding Information
For information on financial assistance visit Student Awards Office and the Indigenous Awards.
If you are receiving third party funding (ie: band funding) please go to the following form for important dates and information:
If you are unable to pay your fees in full by the due date, please go to the following form for important dates and information:
Awards for Faculty of Education Students
Students who are currently registered at Queen's University can apply for the following awards. Students will be notified if they have been selected for an award. 
Indigenous Teacher Education Practicum Award
Established in November 2015 by Nancy Gray, BA'77 and her husband William Gray. Awarded on the basis of demonstrated financial need and academic achievement to part-time or full-time students in the Diploma or Bachelor of Education programs in the Faculty of Education wishing to broaden their studies through a practicum placement within a First Nations school or provincial school. First preference will be given to community based Indigenous Teacher Education program students and second preference will be given to Indigenous students. The award may be used for travel expenses, living expenses, and academic fees payable to Queen's University. The application process consists of two stages: 1) a financial statement submitted in September to Student Awards to determine eligibility 2) a proposal and application submitted in November to the Assistant to the Associate Dean, Graduate Studies and Research, Faculty of Education. Selection will be made by the Student and Faculty Travel Awards Committee in the Faculty of Education.
In June 2015, as part of our mandate to share traditional knowledge, the teacher candidates, staff and faculty of the Indigenous Teacher Education Program planted a garden to give our Faculty of Education community a first-hand look at some of the traditional medicines and agricultural practices of Indigenous people. The garden and the information on this webpage are offered as a teaching and learning resource. In addition, all the medicines and other crops will be harvested and used throughout the year in various activities of the Indigenous Teacher Education Program.
Áhsen nikontate'kén:'a - Niswi ikwe wiiji'ayaag 
(Corn-Ó:nenhste-Mandaamin), (Beans-Osahè:ta-Mskodiisminag), (Squash-Onon'ónhsera-Wewiinbaanh)
The 'Three Sisters' are three main agricultural crops developed and utilized for centuries by Indigenous people in various regions of the Americas. 'Three Sisters' is a traditional Haudenoshonee term for these complementary plants. Corn, beans and squash, when planted together, benefit from one other in a variety of ways. Corn provides a 'pole' to support the bean plants as they grow; beans provide nitrogen to the soil for the benefit of the other two crops; and squash covers the ground, discouraging insects and keeping the plants from drying out. Nutritionally, corn, beans and squash with their combined proteins and amino acids can contribute significantly to a balanced diet.
The corn or 'maize' in our garden is 'True Gold Sweet Corn,' a traditional variety. Originally developed by Indigenous agriculturalists and used over thousands of years, it is thought that today's corn had its beginning in grasses found in Central America. Selective breeding by local groups of Indigenous farmers generated the broad diversity of corn varieties that have provided a foundation for today's corn, grown around the world.  -- University of Utah Genetic Science Centre
Today, corn ranks first in the top five grain crops worldwide.
While we have used golden and green wax beans in the Medicine Garden, there are many other types of beans found in Indigenous gardens, including Pinto, Black, Red, Tepary and others. Beans continue to be a primary food source around the world.
There are dozens of varieties of squash derived from traditional plants. Our garden includes both eating squash and gourds. Traditionally, gourds were used for everything from containers to rattles to birdhouses! Visit the garden later in the season to see live examples (Birdhouse Gourds and Sweet Dumpling, Butternut and Spaghetti squash).
Strawberry -
Ken'niyohontéhsha - Ode'min
"The strawberry teaches forgiveness and peace. The strawberry is shaped like a heart, and strawberries are known to our people as 'heart berries.'   -- Elder Lillian Pitawanakwat
June is often referred to as "Strawberry Moon" (Odemiini-giizis), the month when most strawberries began to ripen. During this time, there are many ceremonial and community gatherings celebrating the arrival of this treasured fruit. As well as a rich nutritional source of Vitamin C and antioxidants, the leaves, roots and the berries have provided important remedies for a variety of ailments (e.g. digestive issues, inflammations, burns and sores, blood disorders…).
Our garden has two strawberry varieties planted in pots and in the ground – Alpine Strawberry and Wild Strawberry, both indigenous to Canada.
Tobacco - 
Oyenkwa'òn:we - Asemaa
Tobacco is one of the four sacred medicines (Sacred Tobacco, Cedar, Sage and Sweetgrass). It is sometimes referred to as the 'first medicine' because of its importance and interaction with the other sacred plants.
"When used properly, Sacred Tobacco can be used to communicate with the Spirit World and the Creator. In its original form, tobacco had both honour and purpose in Indigenous ceremonies…. Smoking cigarettes and chewing tobacco have no connection to Indigenous spirituality. Traditional tobacco is intended to be used in small amounts for prayers and ceremonies." Indigenous Tobacco Program
Like tobacco, cedar is used in ceremonies and smudges, and has many other uses as well. It can be used to purify the home, as a medicinal tea for cold sufferers, and as a building material. It is often used to cover the floor of the sweatlodge. Traditionally, cedar bark was woven into mats and bags, twisted into rope, and was also used to build boats and dwellings, among other things.
Sage - Atya -
Mashkodewaashk
The garden has two types of sage -- White Sage and Prairie Wormwood Sage. White sage or sagebrush, commonly found in the Southwest, as well as Prairie Wormwood, native to Canada, are both used in smudging. Sage has a multitude of other uses too. Prairie Sage or wormwood is known for its efficacy in treating intestinal problems and fever, is good for the liver and gall bladder, and can stimulate the appetite.
Sweetgrass -
Kahentákon-Wiingashk
Sweetgrass is often called the 'sacred hair of Mother Earth.' Like sage and cedar, sweetgrass is used for smudging and purification, and can have a calming effect. Sweetgrass is usually braided and dried, and will then keep its aroma for a long time. Along with other medicines in our garden, our Sweetgrass will be used in the weekly Smudge Ceremony offered by ITEP this fall and winter. All are welcome to attend.
Bear Berry -
Kinnikinnick
Along with red willow bark and tobacco, bearberry leaves are used in making a sacred pipe blend known as "Kinnikinnick" (Delaware, loosely translated as 'smoking mixture'). Tannin from bearberry leaves has also been used in tanning hides. A tea made from the leaves is said to be useful in treating kidney and bladder infections. Bearberry grows in all provinces of Ontario, and at various elevations from sea-level to sub-alpine. In the wild, it "provides nectar, which has been known to attract butterfly caterpillars, butterflies and hummingbirds. Its leaves are eaten by many mammals including deer, elk, bighorn sheep and moose, and it acts as a larval food plant for some butterfly species. Bearberry fruit is eaten by birds such as thrushes, wrens, grouse, robins and waxwings. Other animals that use the fruit as a winter food source are bears, deer and small mammals." -- S. Coulber, Canadian Wildlife Federation
Note: The information on this site is provided for information purposes only, and is not intended to advocate the use of these plants for medicinal or food purposes. Caution is urged in the use of any plant without full knowledge of its properties and possible side effects. It is important to keep in mind that many plants are poisonous or harmful if eaten or used externally. 
Indigenous Sustainability and Nature Teaching Resources
The following sources have been selected as teaching tools for grades K-12. They include Primary/Junior and Intermediate/Senior resources as well as resources for teachers to learn about Indigenous and environmental content. It is in no way meant to be an extensive list of what the Queen's University Library has to offer. However, this list provides a starting point for incorporating Indigenous content into the Ontario curriculum. The list contains fiction, non-fiction and textbooks for teachers to use to guide their lesson planning.
Created by: Jessica Pemberton, BAH, History, 2015- Queen's University
ITEP Sacred Medicine Garden Helper 2016,
B.Ed., Teacher Candidate 2016-17, Indigenous Teacher Education Program - Queen's University.
Bibliography annotated by: Krista McNamara
ITEP Sacred Medicine Garden Helper 2017,
B.Ed.,Teacher Candidate 2017-18, Indigenous Teacher Education Program - Queen's University.
General Inquiries
Email: itep@queensu.ca
Toll-Free Phone: 1-800-862-6701
Local Phone: 1-613-533-6000 ext. 77282 or ext. 77446
Fax: 613-533-6203
Hours
8:30 am - 4:30 pm EST, Monday to Friday
Statutory holidays and Indigenous Day are observed