Our Elder-in-Residence is available to support Indigenous students in our Indigenous Education programs.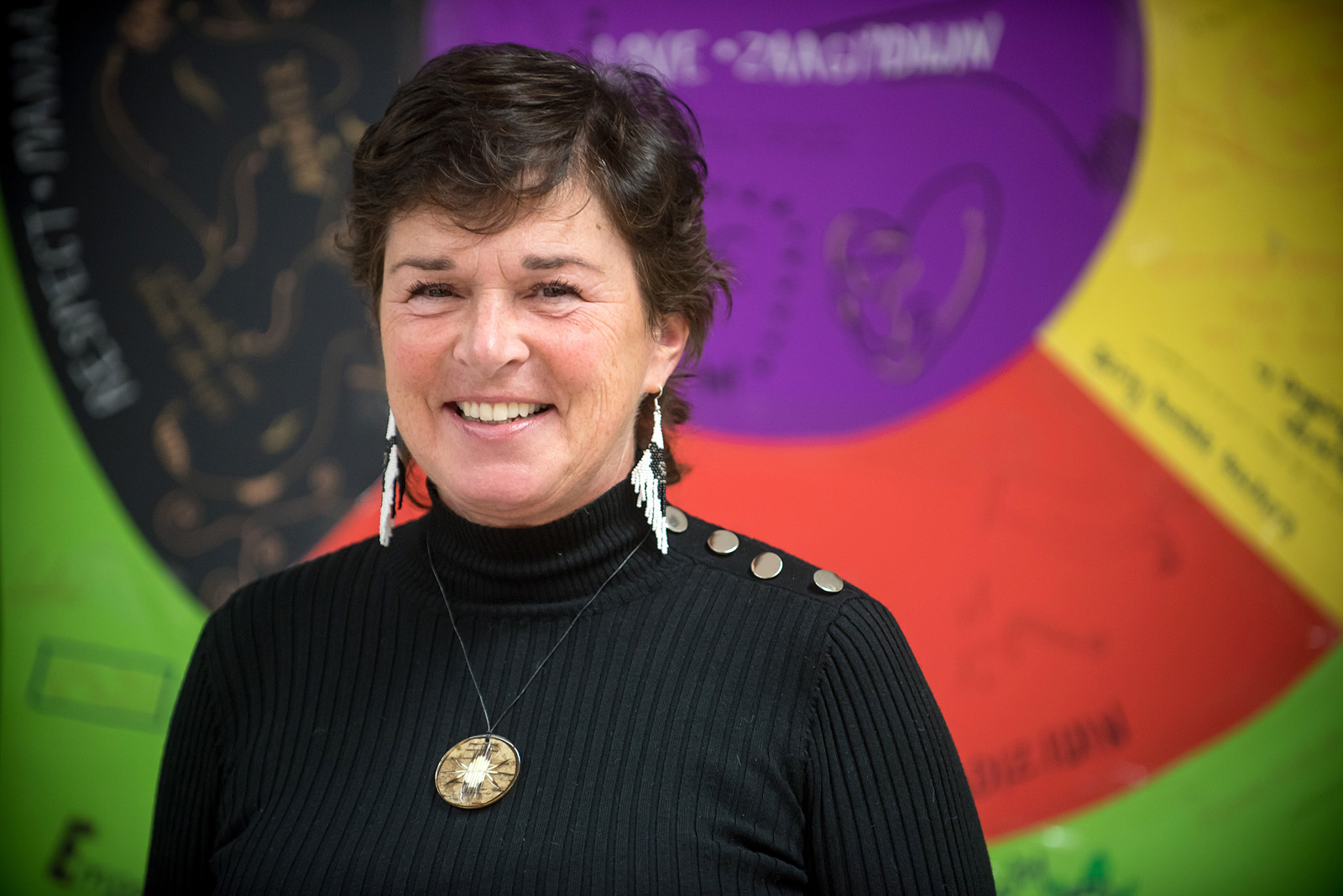 Deb St. Amant (Bezhig Waabshke Ma'iingan Gewetigaabo) graduated from our Faculty of Education in 1982. Her father was Métis and her mother is Ojibwe. Deb retired from teaching in 2012 but still enjoys guest speaking about Indigenous issues and other equity themes. In 2014, she wrote a book aimed at teacher candidates, titled First Nations, Métis and Inuit Student Success. She continues to work in the education community and Kingston area community offering teaching circles, healing circles, ceremonies, and cultural teachings.  She also promotes language learning as an organizer of the Kingston Indigenous Languages Nest.
Deb is here to offer culture-based counselling, guidance and support to ensure that our students have the necessary support in reaching their educational goals. Support may include:
Academic and personal counselling;
Shared problem solving;
Helping students navigate the learning structures and expectations at Queen's University
Regular check-ins to further each student's progress in coursework and research
Support and encouragement to foster the student's success in meeting their academic responsibilities in a timely manner
The Elder enriches Faculty of Education offerings with their life experience, knowledge, and ability to provide Indigenous teachings. The Elder further fosters and strengthens community engagement at the Faculty, and helps to link culture, community and academia. In all of their work, the Elder-in-Residence integrates Indigenous ethics, values and principles; carries their own knowledge and life wisdom with respect while respecting those of all students, faculty and staff; and upholds the integrity of the Faculty of Education and Queen's University while supporting students in the development of their own knowledge bundles.
The Elder facilitates increased awareness of Anishinaabe culture and language, in recognition that the Faculty of Education has a high Anishinaabe student population, particularly in the community-based ITEP and WISE program offerings. 
How to contact our Elder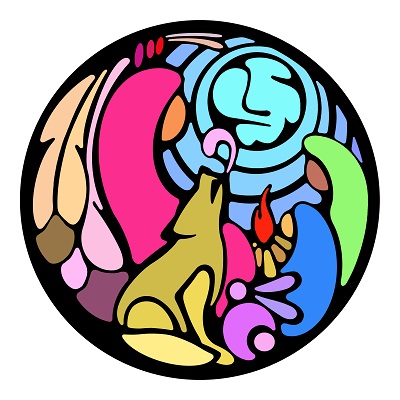 ---
The Elder-in-Residence position was established with the support of Ms. Oriel MacLennan in memory of her mother, Edwina Diaper, MEd'82, who was a teacher in the Kingston community for many years. 
---
Ne 1982 na'teiakotohétston tsi iakoteweiénston ne kénthon ne Deb St. Amant (Bezhig Waabshke Ma'iingan Gewetigaabo). Ronwa'níha Metis nahaia'to'tén:ne ók ne ontate'nisténha Ojibwe nen'né:e'. Waontoríshen tsi ronwatirihonnién:ni ne Deb ne 2012 shiwatohserenhá:wi nék tsi shé:kon iakaon'wéskwani ahonwatitharhá:se ne Onkwehón:we orihwa'shón:'a tánon oiáshon nahò:ten né:ne sha'teiorihowá:nens. Ne 2014 shiwatohserenhá:wi waehiá:ton ne kahiatónhsera ne ia'tiakoiá'ke ne iakotirihonnién:ni kontónhsere akontiwennahnó:ten, "First Nations, Métis, and Inuit Studen Success" konwá:iats. Iaakotahsonterá:tie iakoió'te tsi nonkwá:ti ne ahonwatirihón:nien aktóntie ne Kingston, iétats ne kakahkwén:taien ahonwatirihón:nien, atakaritáhtshera, tahontenonhwerá:ton tánon ne tsi niionkwarihó:ten. Ne ó:ni íkare ahonteweiénste ne raotiwén:na akaónha ni' iakorihwakwatá:kwen ne Kingston Indigenous Language Nest.
Ken' í:iens ne Deb ié:tats ne tsi niionkwarihó:ten teieiéstha tsi ronwatithará:ni, ronwanaten'nikonhrá:wis tánon ronwatiienawá:se, orihwí:io aónton ne ontionkwé:ta ronteweiénstha rotí:ien ne kaienawa'séhtsera ia'tahonnóhetste tsi ronteweiénstha. Kí kaienawa'sehtsera tho í:kare ne:
Tsi ní:oht tsi ronteweiénstha tánon ne ronnonha raotirihwá:ke tsi ahonwatitharhá:se;
Tahatiié:na tahatirihotaríhsi;
Ronwatiienawá:se ne ronteweiénstha ahatitshén:ri tsi nahatí:iere tsi ahonteweiénste tánon oh ní:ioht tsi rotihrhá:re ne Queen's University;
Kwatóken tsi na'teká:ron ienhón:ne sénha aioiá:neren'ne tsi ní:ioht tsi ronateweienstonhá:tie tánon tsi nahò:ten ratirihó'kwats.
Enhonwatihshnié:non tánon enhonwati'nikonhrá:reke ne ronteweiénstha aioiá:neren'ne tsi nahò:ten ronaterihwaién:ni tsi nikarí:wes rotináktote.
Ne Tiakaonkwe'tá:ion é:so tsi ieianeráhstha tsi nonkwá:ti ne shakotirihonnién:ni' ne aionteweiénste aorihwá:ke tsi niiawénhseron, tsi náhe shiiakónhnhe ne akaónha, nahò:ten iakoweientehtá:on' tánon iakokwé:nion aontahonwén:non ne ahonwatirihón:nien ne Onkwehón:we akorihwa'shón:'a. Ne Tiakaonkwe'tá:ion sénha ronwati'nikonhrá:reks aka'shátsten'ne tsi nahò:ten waterihwahtén:ties tsi tehshakotirihonnién:ni, tánon ioienawá:se tsi ia'tehatiiéstha ne tsi nihotirihó:ten tánon tsi nahò:ten ronteweiénstha. Kwah tsi nahò:ten rotiio'te ne Tiakaonkwe'tá:ion ne tho í:iens ia'tenieiéste ne Onkwehonwehnéha tsi ní:ioht tsi ahontoriá:neron, nahò:ten ratirihwakweniénstha tánon nahò:ten aonhá:'a ohén:ton í:kate; ne kahá:wi nahò:ten nen'né:e ne ronnónha thonehtáhkwen tánon tsi nahoti'nikonhrowanén:hake skátne kakwenienstáhtshera, tánon ahonwatikwé:nienste akwé:kon ne ronteweiénstha, shakotirihonnién:ni tánon ne rotiió'te ne' tho; tánon ahontsnié:non énska akénhake akwé:kon ne Shakotirihonnién:ni ne Aionteweiénste Aorihwá:ke ne Queen's University tsi nikarí:wes nen'né:e ronwatiienawá:se ne ronteweiénstha tsi enhonnehiá:ron tsi naho'ténshon ronaterién:tare.
Ne Tiakaonkwe'tá:ion ronwatí:re ne sénha ahatiién:tere'ne ne Anishinaabe tho ronteweiénstha, senha ne tsi nón:we ne kanakerahserá:kon-nón:we iaonsahshakoti'rihón:nien ITEP tánon ne WISE ahotihiatonhseraién:ta'ne.
Oh ní:ioht tsi ahshé:ken ne Ontionkwé:ta Tiakaonkwe'tá:ion.
Enwá:ton enhserihwahserón:ni taetsatátken ne Deb ne email enhsátste.
Tsi tiotáhsawen ne Tiakaonkwe'tá:ion e'tho í:iens né:ne Ms. Oriel MacLennan tiakotáhsawen iontatehiarahstáhkhwa ontate'nistenhkénhen Edwina Diaper, Med'82, ronwatirihonnienníhakwe ne Kingston é:so iohserá:ke.