The Queen's University Faculty of Education releases a number of publications and hosts events, providing graduate students and faculty members opportunities to share their research with our education community.
Knowledge Forum
The Knowledge Forum takes on a fresh perspective of our popular Education Letter as is a space for faculty, alumni, and students to share their research, ideas, and knowledge.
Knowledge Forum
Research in a Nutshell
In the ever-growing and changing field of education, it can be challenging to navigate the great volume of research available to teachers. RiaN hope is to inspire you to engage with the research at our Faculty of Education.
Research in a Nutshell
A podcast for the teachers, by the teachers.
Popular Podagogy is a podcast from the Queen's University Faculty of Education that brings big ideas in teaching and education to life. Our guests include top researchers and instructors from our Faculty and beyond, as well as practicing teachers to combine innovative educational ideas with the everyday life of being a teacher.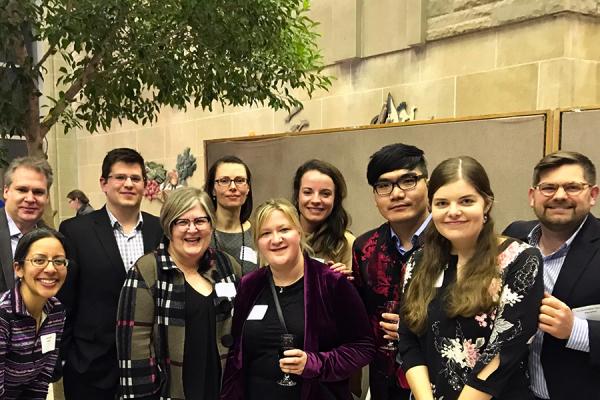 Scholar Share & Faculty Share
The Education Graduate Student Society periodically presents the Scholar Share series which provides an opportunity for current graduate students in the Faculty of Education to share their work with their colleagues in a supportive environment. Faculty Share provides a chance for Faculty members to share their scholarly outputs with our graduate student community.
RBJSE Annual Conference
The Rosa Bruno Jofré Symposium in Education (RBJSE) is an interdisciplinary symposium that provides graduate students with a supportive and affordable opportunity to present and discuss their research or work-in-progress with colleagues, faculty, and practitioners from the field.
RBJSE