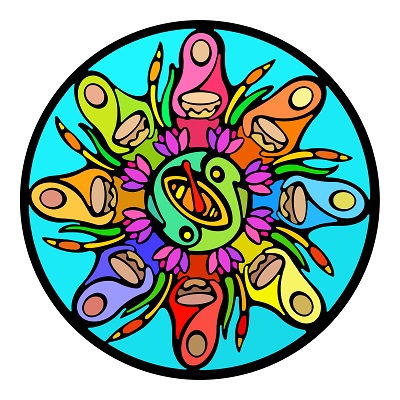 Ban Righ Centre
queensu.ca/ban-righ-centre/
32 Bader Lane
613-533-2976
The centre welcomes women of diverse backgrounds and all ages, especially those returning to university after a time away, and offers community, personal, practical and financial support.
Four Directions Indigenous Student Centre
queensu.ca/fourdirections/
146 Barrie Street
613-533-6970
A home away from home for Queen's Indigenous community. The centre's programs include 1:1 advising, personal support and counselling, cultural workshops, elder services, traditional teachings and ceremonies, a lounge, library, laundry, kitchen, feasts and a Supporting Indigenous Graduate Enhancement pod.
Student Community Relations Office
queensu.ca/studentcommunityrelations
JDUC, Room 142a, 87 Union St.
613-533-6745
Guidance and advice about living in the Kingston community, including information about housing, leases, insurance, moving in, moving out and neighbour issues.
Yellow House
queensu.ca/yellow-house
140 Stuart Street 
343-363-4484
Yellow House is a safe, comfortable and accountable space for queer, racialized, and marginalized students to create community, to feel empowered, to empower others, to celebrate and to honour their histories. Yellow House seeks to engage students in initiatives that actively dismantle oppressive, racist and colonial ideologies and practices.
Queen's University International Centre (QUIC)
quic.queensu.ca
JDUC, Room 111, 87 Union St.
613-533-2604
The centre provides an informal gathering place for the international members of the Queen's community to network and receive non-academic advice. Supports and programs are offered to students interested in internationalizing their education on campus or through study, work or travel abroad.
Parking
The paved parking lots immediately behind McArthur Hall require a parking permit which must be purchased from Campus Parking. 
There is a pay and display parking lot in front of McArthur Hall. You can choose to pay by coin. credit card, or by using the Honk smart phone app. The parking lot is regularly monitored and parking tickets are issued. Once you receive a ticket, the Faculty has no means of waving it and cannot pay the fine for you. Parking permits are not required after 5 pm or on weekends. 
Eating
During the school year, Jean Royce Dining Hall is open - the building is attached to McArthur Hall. Within Duncan McArthur Hall, there are vending machines and microwaves available for student use. 
Short walks from McArthur Hall: 
Bearance's Grocery (5 minute walk) - has various groceries along with a deli counter that sells freshly made sandwiches
Juniper Cafe (15 minute walk) - has coffee, lunch options and baked goods 
Subway (10 minute walk) 
Tim Horton's (10 minute walk) 
Quiet Space
A quiet space (A311) is available where students and staff can take time for reflection, meditation and prayer to empower them in their daily life.
Housing
Resources for housing: