Andrea Hill (BEd, MEd'23) recently completed her MEd at the Faculty of Education. Her thesis was titled, Escaping the Box: Exploring the Educational Experiences of Formerly Incarcerated Women. She begins her PhD this fall. 
---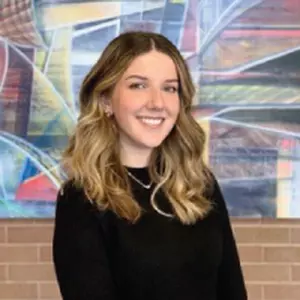 Program: PhD starting in September, MEd just finished, BEd at Queen's

Supervisor: Dr. Alana Butler

What did you research for your MEd?: My study was an exploration of the K-12 educational experiences of formerly incarcerated women.

Favourite moment in the program: My favourite moment was the opportunity to guest lecture in Dr. Butler's At-Risk Children class, where I had the chance to share my research and experiences with education in corrections.   

Why did you choose Queen's?: During my BEd at Queen's, I really enjoyed my concentration in At-Risk Children and alternative practicum in corrections, helping me realize I wanted to conduct research in the areas of education and criminal justice. I felt a strong sense of community here, so it was a natural progression.

What are you hoping to research for your PhD? Are you going to keep the same supervisor?: For my PhD, I'm hoping to research incarcerated women's opinions of the efficacy of gender-responsive correctional educational programming in federal women's correctional institutions, continuing with Dr. Alana Butler as my supervisor.