The Faculty of Education partners with international schools around the world to offer inter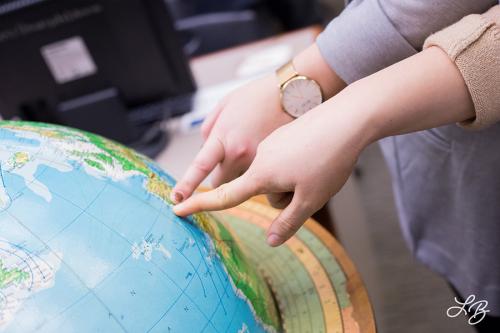 national opportunities to our teacher candidates. From alternative practicum placements to teaching overseas after graduation - our teacher candidates are able to advance their teaching career and gain international perspectives while discovering new parts of the world. 
For over 30 years, we have been connecting our teacher candidates and alumni with international schools through our annual recruiting fair. We have successfully placed thousands of teachers in schools around the world.
Our teacher candidates are introduced to international schools through information sessions, the Options Career Fair in January, and visits by international school recruiters. Teacher candidates can also speak with our Academic and Career Advisors and the International Office for advice and information about teaching abroad. Students in the International Education concentration of the BEd program focus their studies on teaching overseas and meeting schools through regular guest speakers. 
Starting in 2022, TORF (Teachers' Overseas Recruiting Fair) is being merged with the Options Career Fair, which is offered only to Queen's Education students.
Our Partner International Schools
Explore our partnered schools from around the world.
Contact Us to Learn More
Do you have any questions about your future international practicum or career possibilities?