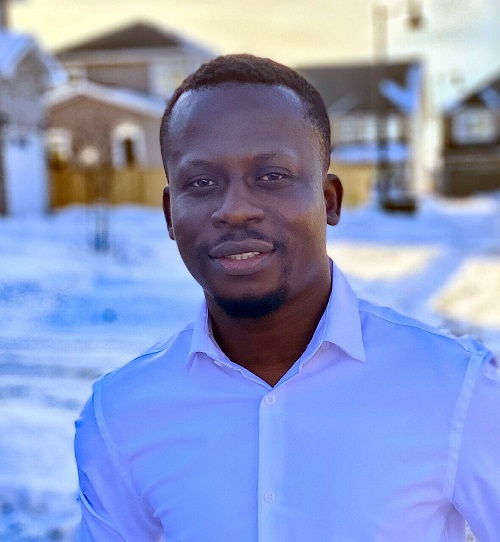 Third-year PhD candidate Kenneth Gyamerah is one of the 2022 recipients of the International Development Research Centre's (IDRC) International Doctoral Research Awards (IDRA).
The awards aim to improve the lives of people in the developing world through research in Canada and the Global South.
Kenneth's research examines the role of African knowledge systems and African-centred pedagogies in decolonizing and transforming Mathematics and Science education in Ghanaian primary schools. The motivation behind the research stems from the persistent issue of low student achievement in Mathematics and Science in these schools. Gyamerah explains that "despite spending four to seven hours in school every day, students often fail to attain minimum proficiency in basic numeracy and scientific inquiry."
When speaking about the future of his research, Kenneth hopes "that my research will contribute to shaping educational policy and practice by providing insights into educators' perspectives on the integration of African knowledge systems and African-centred pedagogies into Mathematics and Science education."
Another application of Kenneth's research is the development of a pedagogical guide that incorporates Ghanaian Indigenous mathematical and scientific knowledge. "This guide, which is the first of its kind in Ghana, could serve as a reference for the Ghana Education Service, Ministry of Education, and local school boards to start thinking about ways of decolonizing the Mathematics and Science curricula" says Kenneth.
Gyamerah and the other recipients are selected in the hopes of strengthening the capacities of emerging researchers at Canadian universities. In supporting this research the IDRC hopes to create a cohort of researchers whose high-quality work will contribute to the United Nations Sustainable Development Goals (SDGs).
The International Development Research Centre works in Canada and internationally to champion research that supports global change.