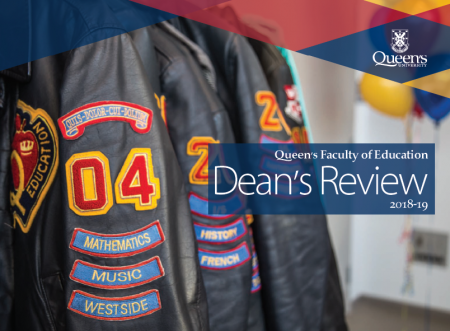 Social responsibility is our centre of gravity at the Faculty of Education. In recent years, we have articulated a desire to emphasize the role of education in promoting and developing Indigenous education and knowledge, and equity, diversity, and inclusion in our teaching and research. This is illustrated through all our activities—programs, hiring, research, and partnerships.
This year's Dean's Review paints a picture of the tremendous passion and energy at our Faculty and celebrates the incredible work of our students, teachers, researchers, and staff during the 2018-2019 academic year.
To continue reading, download the full Dean's Review below.