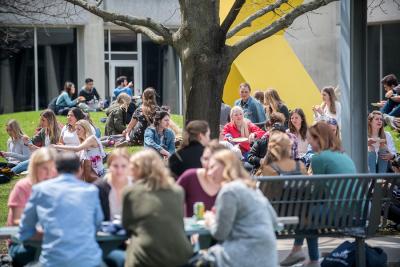 Before applying, please review the admission requirements and other information about our Concurrent Education program. 
Personal Statement of Experience
Admission is very competitive and we use the Personal Statement of Experience (PSE) and your academic record to help make admission decisions. For Concurrent Education, completion of the PSE is optional-but recommended. While it is recommended that all applicants submit a PSE, applicants who have not submitted a PSE will be considered equally for admission. For applicants who fall within a critical range, we may consider your PSE, in support of your application to the program. 
Personal qualities and experiences are vitally important to the successful educator. The Faculty of Education encourages Concurrent Education applicants to focus their PSE on what would make you a good teacher. When choosing one extracurricular activity or one employment opportunity you have listed, describe the impact of this experience and the greatest learning outcome for you from the perspective of what would make you a good teacher. The readers of your PSE will be looking for you to explain what you have learned from your experience that will help you as a future educator.
View more information on the PSE.
If you have questions, please contact Student Services Office.