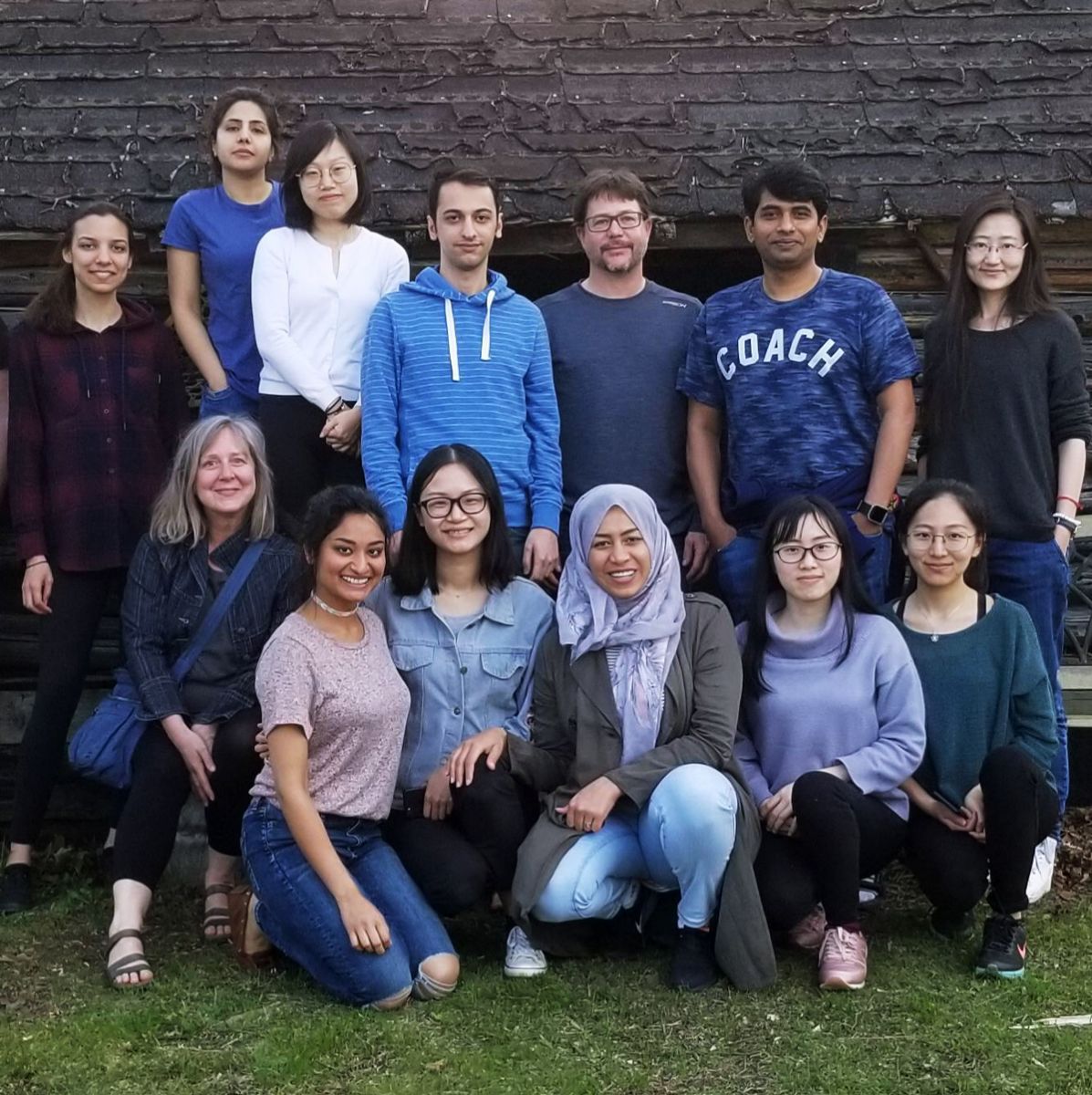 My name is Jiawen Fan. I am an international student from China and an MEd candidate currently enrolled in Dual Master of Education Degree Program. I can't believe it is close to the end of my journey. My time here at Queen's has been invaluable and enriching.
Appreciating the beauty of cultural differences
Initially, I really didn't know what to expect as I am one of the first group of students to go through the program, and it was slightly challenging to get used to the changes both academically and emotionally. Classroom interaction is much more intense compared to the class back in China. One of the challenges that I confronted with is the doubt of my abilities to keep up in fast-paced discussions and to express myself in cooperative activities, but students from my class are always nice by slowing down their pace of speech with patience and encouraging me to voice out my opinions. Other graduate students from the faculty, as well as professors,  have been more than helpful as well whenever I run into any difficulties. This has greatly facilitated my transition into the new environment and academic studies abroad. Though getting involved cross-culturally in an international environment could be a challenge (and still is), it was definitely rewarding as well and kept me going on and on. Either discussion in groups or collective work with group members always provided me with a new perspective on how I perceive the world and a different position to fully appreciate the beauty of cultural differences that exist.
At the Faculty of Education Professors are like friends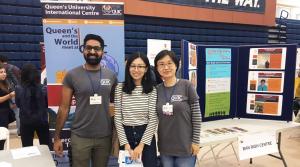 Besides challenges, studying at the Faculty of Education has offered me lots of new experiences and perspectives. I've had a really good time in all of my courses. Professors are very much like friends. There is no distance between professors and students, and the atmosphere at class was very relaxing and active. Students might bring different kinds of snacks to classes every week, and made the classes felt more comfortable. Another thing I really enjoyed is that most professors place great value on the combination of theory and practice, and therefore, we had many opportunities to do hands-on activities and experiential learning. I even did bouldering climbing for my Adult Education course. Those classes have definitely enriched my learning experiences.
I felt at home at Queen's
Though it was a year full of the heavy workload of coursework and thesis, there were countless opportunities to experience the culture and social activities to get involved. I attended the conversation group at QUIC on a weekly basis and made lots of friends from all over the world. Every week, we would get together and have group activities, which left me with myriad unforgettable memory. Thanks to them I felt very much at home at Queen's with receptivity and a sense of belonging. In addition, our faculty organized many events. For instance, we celebrated Chinese New Year and went writing retreat together. All of these experiences left me with a familiarity with the culture and a greater sense of who I am and what is important.
A year at Queen's helped me cherish every unique experience
What I have learned from this year is that study abroad wasn't about achieving good grades or higher degree. Of course, that's the reason why I was here and was part of it, but what made my time abroad so special was volunteering in Youth Group of Immigrant Services Kingston and Area (ISKA) and Molly Brant elementary school, camping and enjoying the fall colors, or experiencing the Victoria Day with the whole community. A year at Queen's helped me appreciate the challenges of daily life and cherish every unique experience I have gained. I was very lucky to be included in the dual degree program. It was an unparalleled opportunity for my academic, professional, and personal development.