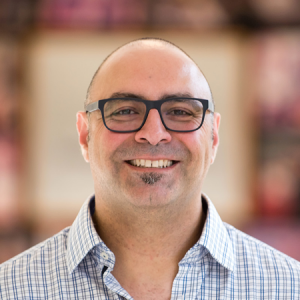 Saad Chahine
Assistant Professor of Measurement and Assessment, Graduate Faculty
He/Him
Graduate Supervisor
Measurement and Assessment
People Directory Affiliation Category
B.Ed. (McGill University)
MEd, PhD (OISE | University of Toronto)
Saad Chahine (PhD) is an Assistant Professor of Measurement and Assessment at the Faculty of Education, Queen's University and is a member of the Queen's Assessment and Evaluation Group. Previously, Saad was an Assistant Professor in the Department of Medicine and Faculty of Education at Western University, Ontario, Canada, and held a research scientist appointment at the Centre for Education Research and Innovation at the Schulich School of Medicine and Dentistry.
Saad specializes in measurement and assessment and has extensive research and evaluation experience in K-12 and health profession education. Drawing on validity theory, his research is intended to improve educational policy and practice through in-depth examination of big data. He has published in education, measurement, and health profession education journals. He has taught courses and delivered workshops to undergraduate and graduate students, as well as to professionals on research design, educational measurement, assessment, and educational effectiveness. Saad is also a former high school math teacher.
Saad is also interested in supporting international development. He has worked with governments and not-for-profit organizations in Myanmar, Belize, Trinidad and Tobago, and Pakistan to support and study educational change initiatives.
Research Interests
Quantitative Research
Psychometrics
Survey Design
Large Scale Testing
Educational Change
Health Profession Education
Competence Based Education
International Development
Selected Publications
Chahine, S., Kulasegaram, K., Wright, S., Monterio, Grierson, L.,E.,M., Barber, C., Sebok-Syer, S., McConnell, M., Yen., De Champlian, A., Touchie, C. (2018). A Call to Investigate the Relationship Between Education and Health Outcomes Using Big Data. Academic Medicine, 93(6), 829-832. https://journals.lww.com/academicmedicine/fulltext/2018/06000/A_Call_to_Investigate_the_Relationship_Between.22.aspx  
Plouffe, R.,A., Hammond, R., Goldberg, H., A., & Chahine, S. (2018) What matters from admissions? Identifying success and risk among Canadian dentistry students. Journal of Dental Education, 82(5), 515-523. 
Barber, C., Hammond, R., Gula, L., Tithecott, G., & Chahine, S. (2018). In search of black swans: Identifying student risk of failing licensing examinations. Academic Medicine, 93(3), 478-485. https://journals.lww.com/academicmedicine/fulltext/2018/03000/In_Search_of_Black_Swans___Identifying_Students_at.39.aspx
Khan, R., Payne, M., & Chahine, S. (2017) Peer assessment and feedback in the objective structured clinical examination: A scoping review. Medical Teacher. 39(7):745-756. 
Schneider, C., Chahine, S., & Hattie, B. (2016). Examining life course transitions of young people with disabilities: The ACEE Alumni Study. Journal of Education and Training Studies, 4(10), 126-138. http://www.redfame.com/journal/index.php/jets/article/view/1768
Chahine, S., Holmes, B., & Kowalewski, Z. (2016). In the minds of OSCE examiners: uncovering hidden assumptions. Advances in Health Sciences Education, 21(3), 609-625. http://link.springer.com/article/10.1007%2Fs10459-015-9655-4