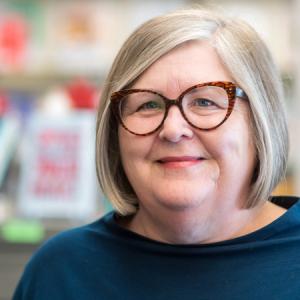 Rebecca Luce-Kapler
Dean of Education, and Professor of Language and Literacy Education
People Directory Affiliation Category
To make an appointment with Rebecca, please send an email.
B.Ed., MEd, PhD (Alberta)
Professor of Language and Literacy Education, Graduate Faculty
Blog: writingbrains.blogspot.com
Rebecca Luce-Kapler is currently Dean of the Faculty of Education, Queen's University and co-chair of the Indigenous Council of Queen's University. Her research interests focus on the integral role of literary practices, particularly writing, in the development of human consciousness and identity. This work has contributed to understanding the normative power of cultural forms and the importance of interpretive reading and writing practices for generative learning and teaching. She is author of Writing with, through, and beyond the text: An ecology of language; The gardens where she dreams; and The negation of chronology: Imagining Geraldine Moodie. She is co-author of Engaging Minds: Changing teaching in complex times and Language and learning: An introduction for teaching.