Lauren Smart-Lampl completed the Indigenous Teacher Education Program in 2017. After finishing the program, she taught on the East Coast before moving back to Kingston to be closer to family and begin her job as the Indigenous Teacher Education Program Coordinator at Queen's University. She has started the Master of Education in World Indigenous Education program. 
---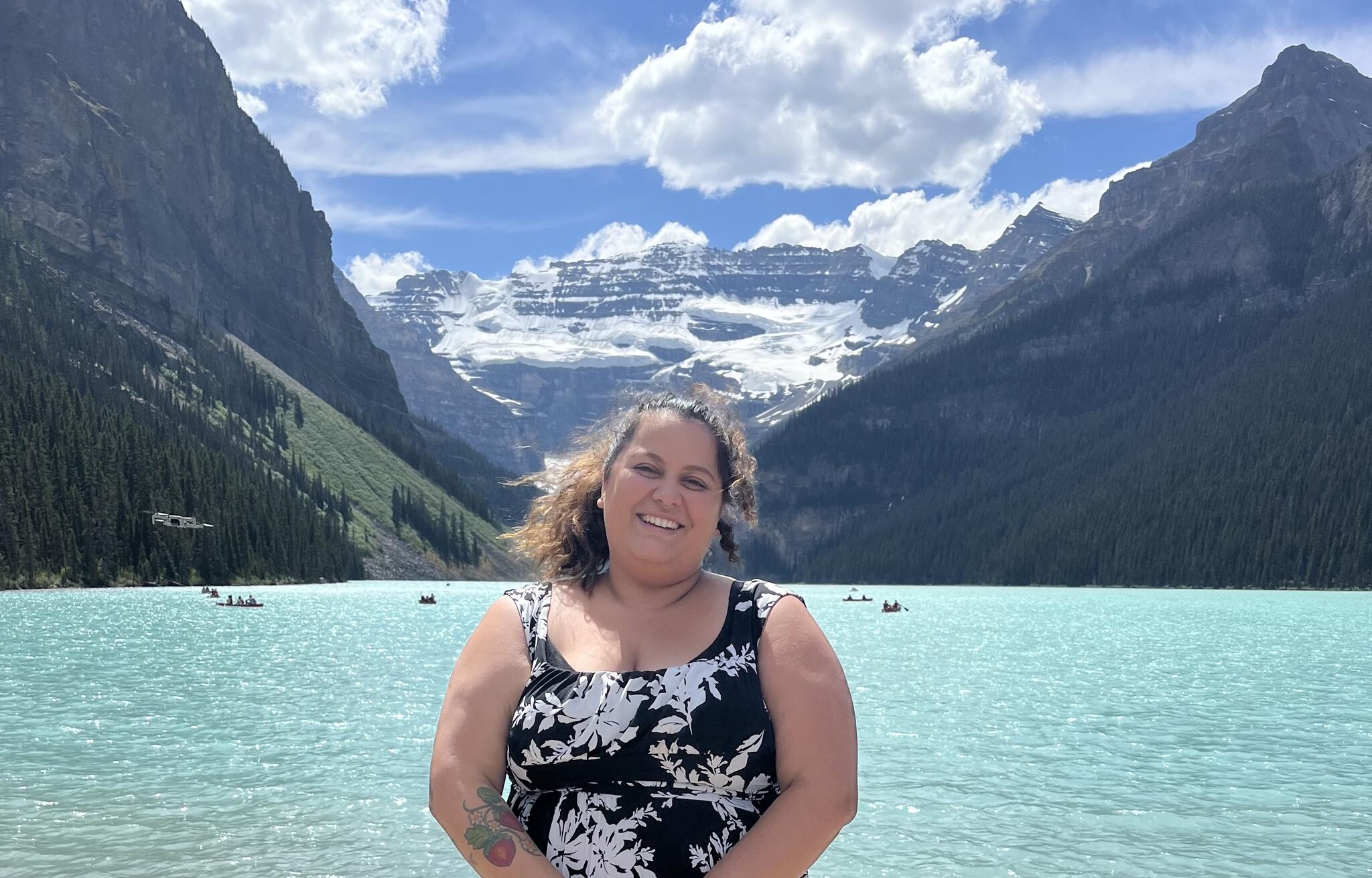 Why did you choose to do the ITEP Program? 
After completing my Undergraduate Degree in Indigenous Studies at Trent University, I decided I wanted to continue my educational journey to include education, and ultimately become a teacher! The ITEP program sparked my interest because it centred Indigenous education, worldview, topics, and lived experience as valid and valuable within the education sector, and what that means and looks like as implementation in the classroom. As an Rotinosyón:ni woman, I recognized the importance for representation in the classroom for all students, but especially our Indigenous students, as well as the necessity to include Indigenous worldviews in curriculum development, culturally responsive programming, and language immersion opportunities within school settings. The ITEP program not only equipped me on how to be a better educator, but it also encouraged me to push for change within the system, which I continue to do in my work position, and through my research.
Why did you choose to continue your studies and do the Master of Education in World Indigenous Studies in Education Program? 
When I completed the ITEP program, I immediately moved to Halifax, NS where I would spend the next 6 years, get married, and become a mother of two beautiful children. During my time in Halifax, I was also a substitute teacher for the HRCE (Halifax Regional Centre for Education.) We were living there when COVID hit, sending an immediate need for change globally, but also throughout my family system, where I recognized that we needed to return to a more sustainable way of living. During this time, I had been in contact with some of my community members here in Ontario, who graciously sent me some traditional seeds to plant. During that time, I began thinking about land-based education, Indigenous ecology and environmentalism, and how are we creating a sustainable future for our coming generations? I decided that the WISE program would allow me to explore these themes in a way that would be beneficial to me, as well as providing a balanced structure for working, family life, and my studies.
How do you fit your WISE classes in with your family and your job? 
It's certainly not an easy task! I have ensured that my partner and I created a system that works for our family and allows me to balance all of my responsibilities. During the day, I am at work on-campus while my husband stays home with our kids. When the workday ends, and I am home, that is my time to spend with my family. Enjoying dinner, and spending time connecting with my children, checking in with them, and prioritizing family moments together. Once our nighttime routine begins, and my little ones are in bed, is usually when I then prioritize my schoolwork and engaging in my WISE classes. The benefit to having an asynchronous program, such as WISE, is that I can engage and complete my class activities on my own time, devoting my full attention to readings, class discussions, and assignments.
Do you have a favourite moment from your time in the ITEP Program? 
I think that it would be hard to pinpoint one specific moment throughout the ITEP program that was a favourite for me. There was so much community-building that made the program have such a lasting impact. I still talk to my cohort-mates and made lasting relationships with my instructors, who are now my friends and colleagues! If I had to choose one instance, I think the ability to engage in an alternative-practicum made the program really stand out. I had the opportunity to travel to Eskasoni, which is a Mi'kmaq community located on Cape Breton, NS. It was a wonderfully beautiful experience; being able to share cultural knowledge, language, and stories with a nation that I was unfamiliar with had engraved itself into my permanent memories, and I am always grateful for that opportunity.
Do you have a favourite experience so far in the WISE program? 
This will be an easier question to answer, ha! I would say yes. Again, I have had many wonderfully amazing opportunities and experiences in the WISE program, just as with the ITEP program. However, if I could highlight one, this would be it. I have had the opportunity to attend both July sessions in the past 2 academic years, one in 2022, and this most recent session in 2023. This summer, we had the opportunity to make black-ash baskets with Akwesasne basket-maker, and owner of Talking Turtle Baskets, Kim White-Atkins. During this session, I was surrounded by my other WISE colleagues, making baskets, sharing Aunty stories and laughter. It dawned upon me why this felt so right. This is what our ancestors would've been doing! This then caused me to question why basketry is becoming a rare art in our communities, which encompasses many reasons. The largest being due to the Emerald Ash Borer which is decimating the Black Ash tree population. It also cemented the concept that we need cultural programming in spaces such as ITEP and WISE, because it is what encourages and builds community for the students involved, many of whom are leaving home for an extended period.
What are you hoping to research for your thesis?
Through my experiences in both the ITEP and WISE program, as well as my own lived experiences, I have come to question two things: 1) how is cultural knowledge relevant and essential to Indigenous ecology and sustainability measures within our communities in the face of the global climate crisis? 2) Is rematriation going to be the way that we can achieve sustainable food- and seed-security as Indigenous people, with our unique worldviews and relationship to creation? Both of these themes are the basis for my research, and I am very excited and looking forward to beginning my process of writing my thesis to try to find an answer to these questions, or at least to help contribute to the journey on finding these answers!