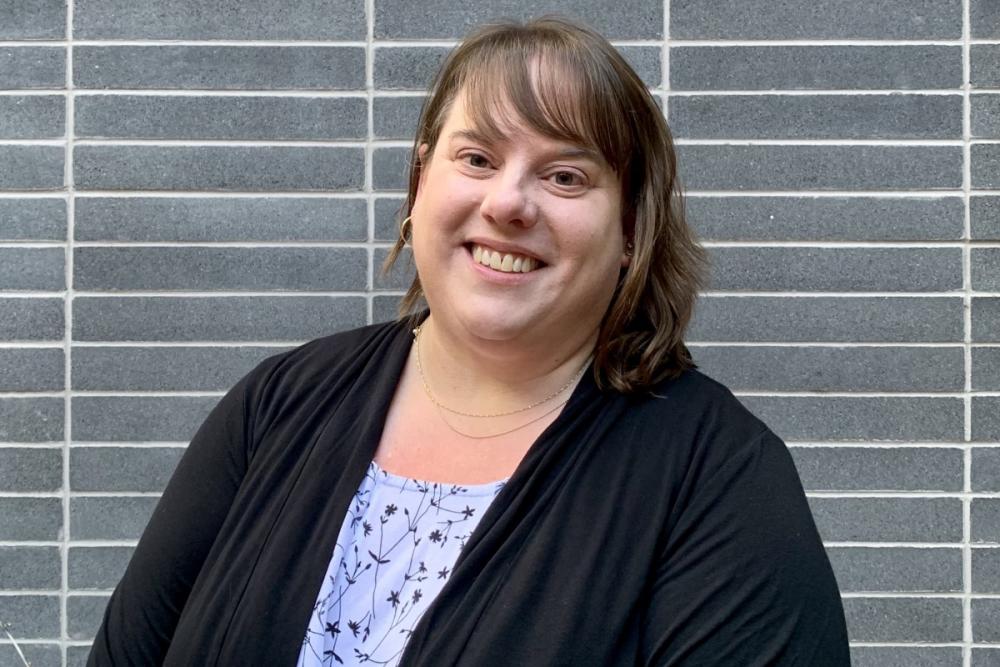 Melissa Balson (PME'20) is one of the 2022 recipients of the Michael Condra Outstanding Student Service Award. This award is presented annually to Queen's faculty or staff who have displayed a commitment to providing outstanding service to students, outside of a teaching role.
As an undergraduate program assistant in the Department of Physics, Engineering Physics and Astronomy, Faculty of Arts and Science, Melissa Balson guides students to academic success and wellbeing.
Colleagues, alumni, and current students got together to nominate Melissa. We asked her to share with us how her PME has helped in the fantastic work she does today:
My PME degree has proved invaluable both during its completion and since then. I was able to take real workplace issues I was dealing with as an academic advisor and apply these issues to discussions with classmates and topics for assignments. My concentration within the PME program was Assessment and Evaluation. I chose this area because it is directly applicable to my position where I help students navigate their courses and degree requirements and also work with faculty on updating our continually changing curriculum. Our department offers programs in both Engineering and Arts and Science. On the Engineering side, we must adhere to strict requirements set out by the Canadian Engineering Accreditation Board. My concentration courses have particularly helped me to not only make sense of the requirements, but fundamentally understand why they were put in place and the purposes they serve.
Being exposed to ideas from people with a variety of backgrounds (the PME program isn't just for teachers! I had classmates who were doctors, nurses, principals, educational administrators, and more). Hearing about everyone's experiences and opinions on the topics that were broached throughout the program improved my critical thinking skills and made me a more well-rounded academic advisor.
---
Congratulations Melissa! Your students are lucky to have you.