The Faculty of Education is pleased to welcome our new Faculty member, Dr. Nenad Radakovic, Associate Professor of STEM Education. Find out more about him below, or listen to our latest Popular Podagogy episode: Solving Wicked Problems in a Math Class. 
---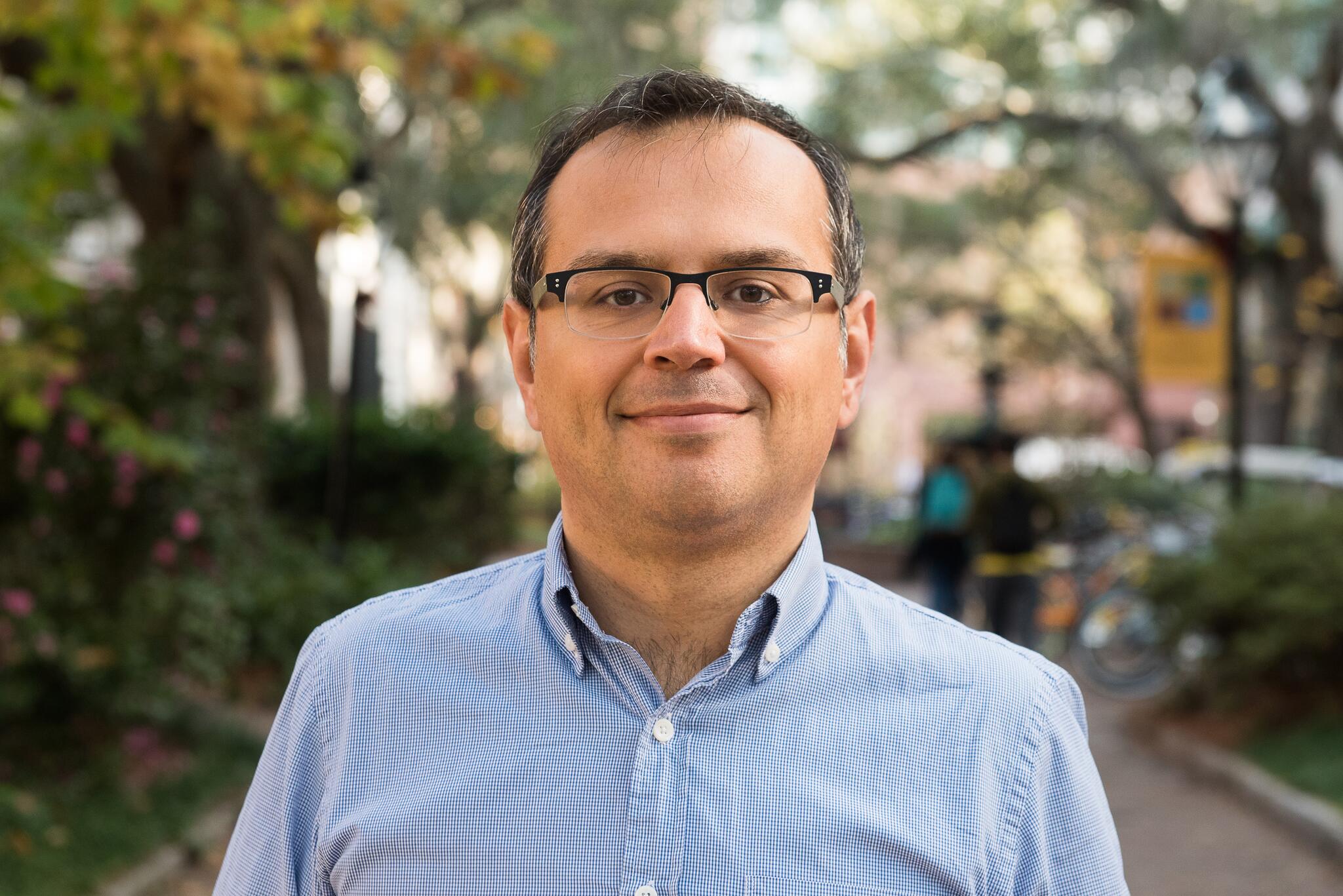 While Dr. Nenad Radakovic has only recently joined the Faculty of Education as a science, technology, engineering, and mathematics (STEM) professor, he's already thinking of ways to break out of those disciplines. 

"The cool thing about being a STEM professor is I get to expand beyond just math education. One of the classes I'm teaching is a graduate level course on culture and technology in education," said Nenad. "It's intriguing to be teaching a class with both PhD and Master of Education students because together we can come up with new ways of looking at technology in the context of education."
Helping teacher candidates understand the intersection of disciplines, also known as a transdisciplinary approach to learning, prepares them to realize the full potential of Ontario's new primary and secondary school curriculum. The new curriculum incorporates topics such as financial literacy and social and emotional learning, topics that have the potential to be transdisciplinary.
"I think the preservice teachers are open and willing to experiment if we give them space to do that, and this is something that then translates into classroom," said Nenad. 
"What really attracted me to Queen's was that it's an institution focused on research and on intellectual rigor, but at the same time my colleagues told me that they are first and foremost teacher educators. I really needed that connection with the classroom and I'm glad that Queen's is going to give me that," Nenad added. 
Intersecting interests 
Nenad's transdisciplinary approach to teaching stems from his childhood in the former Yugoslavia, where he was keenly interested in a range of topics including history, math, astronomy, art, and music. He was always finding ways to combine his interests. 
Because of the war in Yugoslavia in the 1990s, Nenad's family sent him to the United States where he graduated high school and then pursued a math degree from the University of Washington. During his university years, he spent a lot of time listening to music and enjoying alternative bands.
After returning to his hometown in 1999 and teaching math, Nenad immigrated to Canada in 2002. He started graduate school and continued thinking about the ways that education can empower students.
"It took me a while – until I was in grad school – when I realized that all these different interests I had – with literature, with poetry, with music – that it's very natural to incorporate them together with math. There's no reason to limit your expertise." 
In his teaching today, Nenad said he makes sense of different subject areas by exploring how disciplines interact with each other and combine to create better educational opportunities for students.  
"Transdisciplinary opens contexts. If you're just looking at math education, you may have a limited context. Once you start combining different disciplines, it leads every individual to find their own path and to eventually learn concepts."
 
Nenad points to a project at his previous institution where he guided students to compose their own music by using sequences of notes; the sequences of notes connected to sequences of numbers, creating a way to observe regularities with numbers through music. Similarly with poetry, Nenad says he instructed students to write poetry where the first line had one syllable, and subsequent lines had two, four and eight syllables to show exponential growth that is usually communicated with a graph. 
"Anything can be represented in many different ways. Mathematics doesn't have to be represented with equations. You can do math through poetry, music, art, et cetera. A transdisciplinary approach democratizes STEM education."
Shifting perspectives 
Nenad regularly encounters concerns that opening and combining disciplines will dilute the depth of learning – he gave the example of talking about climate change in a math class, which initiated concerns around taking time away from learning math and making the instruction more abstract. 
While Nenad acknowledged the tension between going deeper into a subject versus cross-pollinating with other disciplines, he sees that tension as a good thing because it enables instructors to engage and connect with students in ways that are more relevant to them as learners. 
"Teaching used to be just transmitting knowledge. Maybe a more progressive way of looking at it is you teach for your students. But another, even better way to think about it is teaching with the students. Transdisciplinary teaching begins with learning about your students' interests."  
By taking this approach to teaching, Nenad said he encounters the ongoing challenge of expertise. 
"I'm not a poetry expert. I'm not a musician. I need to have an open mind - I don't have to be an expert in everything," explained Nenad. "I open it up to my students. I work with students who sometimes have formal musical training to see how we can develop lesson plans. What's important is to respect the different disciplines."
For his teacher candidates, Nenad hopes to create a legacy of using a transdisciplinary approach to instruction, along with helping the teacher candidates to see their students as collaborators. 
Continuing to learn
In addition to learning alongside his students and colleagues at Queen's, Nenad said he is looking forward to learning more about Indigenous education. This will build on the last seven years of his equity and social justice work in the American South confronting white supremacy and anti-black racism.
"First and foremost, I want to educate myself. I want to listen to the experts and see to what extent my research on transdisciplinary is compatible with Indigenous education ideas," Nenad said. "I think when you come into the Indigenous space as somebody who is a settler, first you have to listen. I'm hoping to hear the voices of their people and work together to advance STEM education collaboratively with Indigenous peoples and Indigenous ideas." 
As for making his home in Kingston, Nenad said he's most looking forward to exploring the local music scene, restaurants, and bookstores.