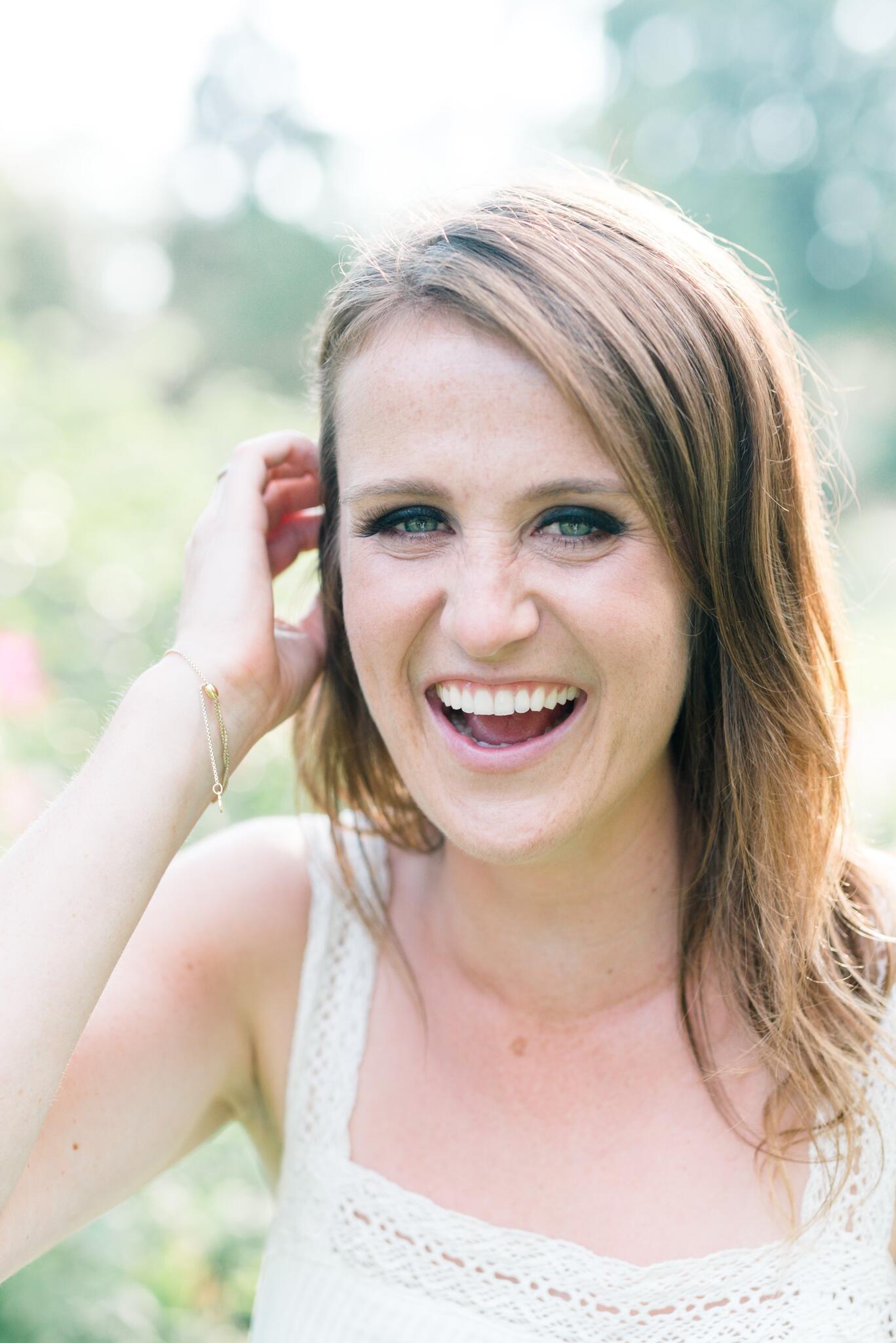 Lois Adamson
Bachelor of Arts (Honours), Drama Major, French Minor
Bachelor of Education, Intermediate-Senior, Teaching Subjects: Drama and French
Previously: Member Schools & Education Manager at the Young People's Theatre,
                   Youth Development Coordinator for Shakespeare in the Ruff
A little bit about being the Director of Education at the Stratford Festival
I work as the education director at the Stratford Festival, which means I'm essentially responsible for engaging people in learning. When I say learning, I think it sounds so serious. What I like about theatre is that it can change things or change you or change the way you think or feel about something. So, when I say learning, I mean that.
We work especially with teachers and students who attend the theatre or explore our work online, but we also have a lot of opportunities for kids and people of all ages who want to engage in theatre on their own terms through our overnight summer camps or programs like that.
What has your career path been?
It's funny – I would think anyone who knows me would say it was obvious I would end up doing something like this. But I had no idea this was a thing I could do. Growing up, I loved and felt really alive when I went to see theatre. And I was lucky - I grew up in Hamilton and was able to go see shows in Toronto and in Stratford with my school and with my family, and it made me feel so alive.
I did shows in high school – but I never wanted to be an actor. I wanted to be a teacher. I always felt most myself when I was working with kids. I really wanted to be a teacher which is why I applied to the Concurrent Education program at Queen's. I originally went to Queen's to do that and to study History and French, but I also took Drama in my first year and I felt much more comfortable in that world than I did in the History Department, so ended up with French and Drama as my teaching subjects.
While I was doing my teaching placements, even in my final year of my BEd, I felt pretty young to be a high school teacher. I felt like I still had so much more to learn – and I was curious about the complexity of teaching and learning. During one of my practicum placements, the class was part of the teaching Stratford program where a teaching artist comes to your school before and after you see a show to facilitate workshops.
I was struck by what happened when we left the school to travel to Stratford and what happened when the artist came into our school. The way kids related changed and the way the teacher saw the kids was different, because the artist brought something new out in them and we found new things together in leaving the school and entering the theatre. The patterns of relating changed – and I found that really interesting. I was curious about what happens when drama occurs in a school space, or when a school space changes because you are outside of the classroom.
That curiosity drew me to do my Masters of Education with Kathleen Gallagher at the Ontario Institute for Studies in Education at the University of Toronto, and I did my thesis research at Young People's Theatre in Toronto, exploring why teachers bring their students to see live theatre as part of their teaching. After I finished my M.A., I ended up working for many years in the Education and Participation Department at Young People's Theatre . It is one of my favourite places in the world and one of the best places to be if you love theatre and education. The work that I got to do with other educators, artists and arts administrators there really affected and continues to inform my approach to this work.
I started at Stratford in 2017. Sometimes it still feels surreal to be working there – the first time I saw a play there was over 25 years ago when I was 10 years old and I felt so incredibly special, sitting in the audience that day. This job has given me the opportunity to learn how to make this work important at a place that creates amazing theatre, but is not expressly for children. In my mind, theatres, arts organizations, museums--cultural institutions--should all be places not only where young people can go, but where they are welcomed.
What are some of to most rewarding moments in your job?
There are a lot of moments. One of the first things that comes to mind, I guess, would be when I saw Hamlet this past year with a large student audience. It was an incredible production. The students were so "live" during the show. They were responsive and connected and lively and noisy (in the best way!) and I could tell their engagement was having an impact on the artists as well. It felt to me like a real exchange—a conversation—exactly what you hope for!
We do pre-show workshops at the Festival called "Prologues" where students do a workshop in the morning on the stage in the theatre with some of the actors from the show they are seeing that afternoon. We find it creates a really strong sense of connection and comfort, and seeing Hamlet that afternoon, I could feel the alliance that had been created in the workshop that morning. That brought me so much joy.