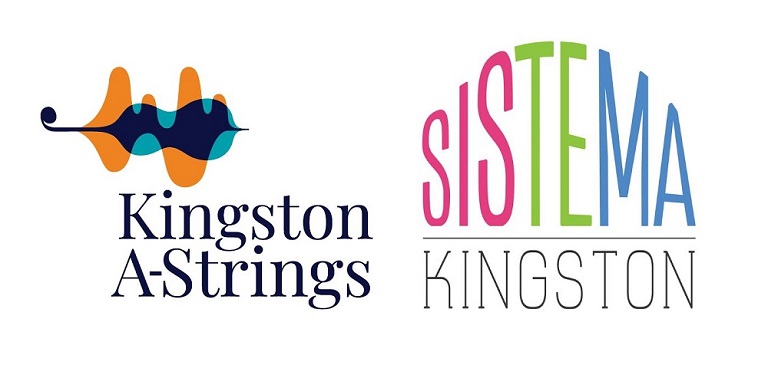 The Kingston A-Strings, along with The Kingston Youth Strings and The Kingston Youth Orchestra, are excited to announce a new collaboration with Sistema Kingston. This school year, The Kingston AStrings, conducted by Kingston Symphony violinist Danielle Lennon, will be running its program at Molly Brant School alongside Sistema Kingston.
Sistema Kingston, an outreach program of Queen's Faculty of Education directed by Karma Tomm, is an intensive after-school music program for elementary students that focuses on positive social development through the pursuit of musical excellence. Through free, group-centred music learning, Sistema Kingston emphasizes inclusivity and teamwork, builds personal persistence, and fosters creativity and personal responsibility in all its activities. Using the Venezuelan El Sistema as its model, Sistema Kingston inspires children to reach their full potential as students, musicians, and citizens.
Sistema Kingston students meet for 10 hours/week after school. In addition to participating in vocal, drumming and string ensembles, students also receive mindfulness training and daily nutritious snacks. Each year culminates in a joyous musical celebration at the Isabel Bader Centre for the Performing Arts.
The Kingston Youth Orchestra consists of the Youth Orchestra, Youth Strings, and A-Strings. The Kingston Youth Orchestra is made up of high school-aged musicians who seek a challenge, who are developing their ensemble skills, and possibly considering a career in music. The Kingston Youth Strings is a feeder ensemble for the string section of the Kingston Youth Orchestra and consists of musicians who are keen to develop their performing skills. The Kingston A-Strings is an introductory ensemble for young string musicians. All three groups benefit from professional leadership and from a range of performing opportunities throughout the season.
"We are excited to collaborate with the Kingston Youth Orchestra programs to create a pathway for Sistema Kingston students to pursue their interests in string ensemble and orchestra as they grow on their musical journey." -Karma Tomm, Director, Sistema Kingston
"This new partnership will allow our community to grow and to continue to nurture young musicians beyond the elementary school years. Our aim is to see A-Strings and Sistema Kingston students thrive as musicians and to set their sights on joining the Kingston Youth Strings, the Kingston Youth Orchestra and beyond." -Danielle Lennon, Conductor, Kingston A-Strings
More information:
Sistema Kingston
Kingston Youth Orchestra