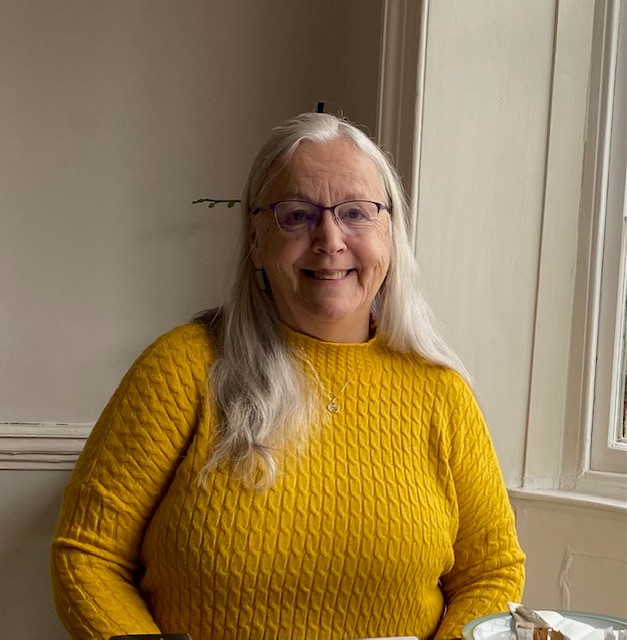 Teaching wasn't originally a part of Jennifer Davis', PhD'11, MEd'00, career plans.

But, upon completing her undergraduate degree, and considering her desire to work with young people and the need to help provide for her family, she enrolled in a Bachelor's of Education program at the University of Toronto. She taught for a year in Scarborough before relocating to Bancroft.

"I discovered that I really loved teaching and, like anything else, when you really love it you also discover that you're good at it," she said.

Jennifer has now been teaching for decades across multiple communities and provinces, most recently as part of the World Indigenous Studies in Education (WISE) program as the coordinator for student success. Jennifer's teaching relationship with Queen's goes back many years, to a time when she was teaching in northern Manitoba working with Cree and Dene communities to train teachers and summering at her family farm in Stirling, west of Kingston. Jennifer and her husband have owned a farm for 40 years where they grow vegetables and raise animals.

During those summers, an opportunity came to deliver some land-based courses for Queen's continuing teacher education students. 

"One course became two and two became three. I began teaching in the Professional Masters of Education program as well, and then I became part of the Master of Education in World Indigenous Studies in Education program," she said.

Jennifer teaches both an introductory course in Indigenous Studies for teacher candidates as well as various graduate-level courses on Indigenous issues. She teaches from a settler and ally perspective, informing students of her own learning journey. 

That learning journey started during her time in Bancroft in a form of a surprise visit from her husband's grandfather. 

"He got my husband and I and our three girls into the car and gave us directions," she said, "We ended up at Hiawatha First Nation southeast of Peterborough. That was the day Brian, my husband, began the reconnection with that part of his family he had never met."

Jennifer brought that newfound perspective and interest in Indigenous cultures into her teaching, and into her graduate studies. This family revelation sparked Jennifer's interest in Indigenous spirituality, and a desire to understand the balance between the physical, the emotional, the intellectual, and the spiritual aspects of our beings that is at the root of many Indigenous belief systems.

"I remember pondering in my own head, 'Why do we, as western educators, pay no attention to the spiritual dimension and what do we do with that part of us when we walk into a classroom'?" she said.

That question of spirituality was the focus of Jennifer's master's thesis, and continued to be an area of discussion and learning through her work with Indigenous communities. She later built upon that work through PhD research which explored how the land forms us, and the difference between Indigenous and Western perspectives on land.

"Western people understand land as a commodity, and that which we walk on," she said. "Indigenous Peoples see the land above us and around us and in us. My doctoral thesis was on how the land has formed us, and how it teaches us."

Jennifer has some future research ambitions, including looking at how English-speaking cultures have become disconnected from the land.

"Why do words like 'dirty' or 'soiled' or 'seedy' or phrases like 'watered down' have a bad connotation in the English language? Why is 'grounding' the way we describe a punishment for a child?" she said. "I really want to look at whether other Germanic languages also do this."

She's also interested in the ongoing conversations around how to decolonize classrooms and research, as well as deeply contemplating the meaning of the word 'decolonize'. 

"Does decolonization mean you put up a few posters of successful Indigenous people and you greet everybody at the door with aaniin and then your classroom is decolonized?" she said. "How do we really change our education system? And that actually comes back full circle because my overriding question from my master's thesis has been 'is it even possible to change our education system as long as we don't allow aspects of spirituality into the classroom or into our teaching?'" 

Inside the classroom, Jennifer especially appreciates learning circle conversations and the opportunities they provide for honest, transparent conversation, including admitting that none of the participants know everything.

Outside of the classroom, Jennifer's farm and her family – which now includes 12 grandchildren – keep her busy.

"I'd rather be outside in the barn or just on the land than anywhere else," she says. "It's an experience that I wish children would have – that they would feel at home on the land that is their home and understand their connection to it. How could anybody live in this incredible land and not love it and be attached to it?"