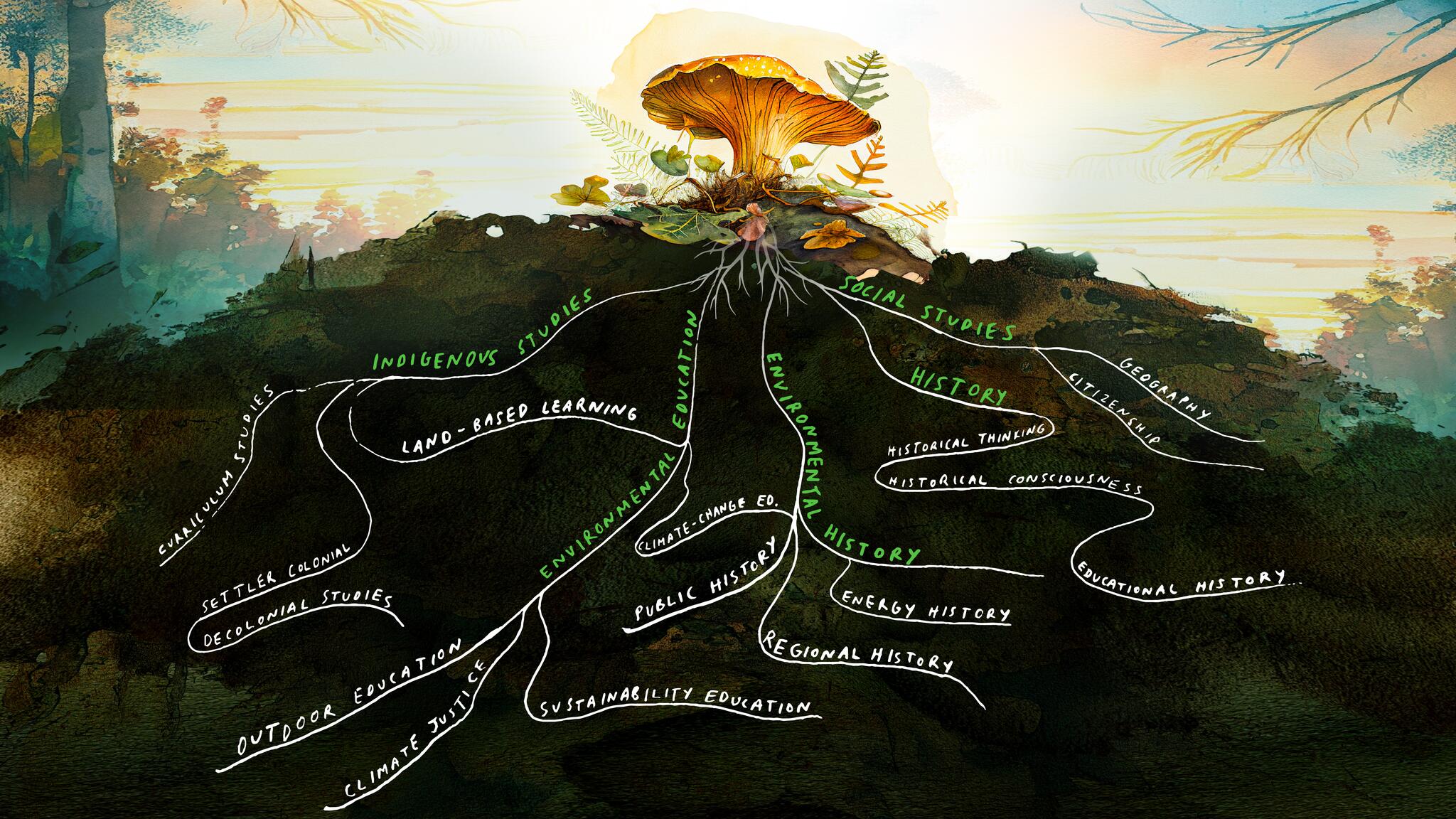 Following years studying educational change in the Nunavut school system, an opportunity to witness climate change first-hand while travelling the Northwest Passage fuelled Dr. Heather McGregor's passion for rethinking and decolonizing social studies and history education.

Heather is an Assistant Professor of Curriculum Theory with the Faculty of Education at Queen's University, a founding member of the Social Studies & History Education in the Anthropocene Network (SSHEAN) and the principal investigator on a SSHRC Insight Development Grant of the same name. This network of social studies, history, and environmental educators is dedicated to addressing climate change and its associated ecological, economic, political, and social challenges by bringing a climate-responsive focus to teaching.

SSHEAN offers a growing body of research and teaching resources – including lesson plans, primers and activity sheets – to help educators facilitate conversations with students on topics ranging from eco-anxiety to how to respond to misinformation and science denial.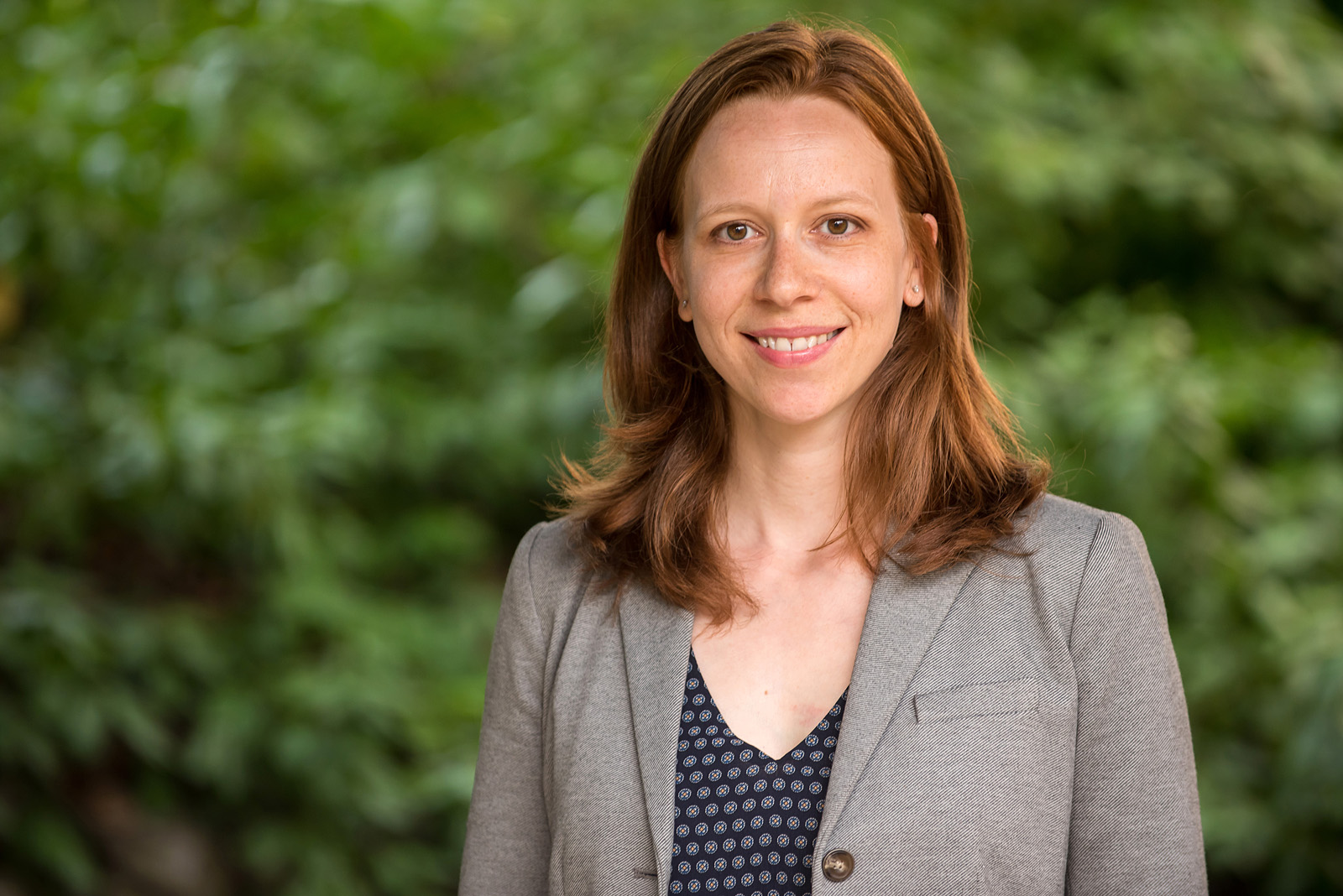 Finding focus

Having grown up in Iqaluit with parents who worked as teachers, Heather says her research into the history of Nunavut's education system was spurred by her own experiences as a student.

"I was interested in thinking about why, even though Inuit are the majority population in Nunavut, the schools still seem to advantage kids with social capital stemming from white privilege and English language skills," recalls Heather. "I watched Inuit students experience exclusion from a school system that was supposed to be set up to serve them, and I was curious about how to change that."

This area of research continued until completing her PhD thesis, at which time Heather went on an educational cruise through the Northwest Passage from Greenland to the western Canadian Arctic surrounded by tourists, climate change scientists, Inuit knowledge holders, and Arctic society experts. Even though she had grown up in the North, the experience and new connections broadened her perspective on climate change.

"Witnessing ecosystem change first-hand allowed me to listen better to Inuit who have been warning us about this for so long. Learning from some of the experts, I had a realization, a wake up call, an ah-hah moment… this is climate change. It's a really, really dire situation, and the Arctic is going to feel it first. The loss associated with that really settled on me."

Determined to find a way for her training, career, and professional connections in the field of history to contribute to addressing the problem, Heather started thinking about how to use the history classroom to elevate climate change education.

"I wanted to draw on the strengths of different fields at the intersections of Indigenous studies, environmental history, environmental education, history, and social studies, including geography and citizenship education."

By consulting many experts, including climate justice educators and Indigenous studies curriculum scholars, Heather and her team of graduate students wrestled with the question of how an Ontario social studies and history teacher might best address the diverse issues of climate change in the classroom. A search for existing resources turned up little and highlighted a gap in the curriculum.

Her team took a step back from the search and began to imagine what it could look like to provide a vision and framework for teachers to help facilitate these key conversations and experiences for students, such as helping learners feel connected in their own communities and ready to take action, as well as exploring how students see their futures in the context of a very unpredictable reality.

"We know that taking action in relation to climate is the thing that actually supports the most hopeful orientation. If you can generate a little bit of hope and take some action and see a little bit of change you can feel more hope, and then if you take a little bit more action you can feel even more hope. It becomes a positive feedback loop," says Heather. "We're trying to articulate those things while pulling on the theoretical concepts and approaches that we've been reading about in Indigenous studies and in the environmental humanities and teaching and learning within history, and giving teachers some really concrete classroom-ready ideas to start with."

Collaborating for change

Heather says there is an inherent anthropocentrism, or human-centeredness, in curriculum because of the perceived dominance of humans over other species. The Anthropocene is a term for the current geological age, the period of time during which human activity has become the dominant influence on climate and the environment.
"Our society is largely dominated by a settler-colonial worldview. The environment is almost always represented as a backdrop on which the important activities of humans occur. Other species or parts of nature are viewed as natural resources for the benefit of humans. Economically and even emotionally, the environment is there as a place to play or to make us feel good."

The current Ontario curriculum, Heather explains, is oriented around developing workplace skills and doesn't allow a lot of space for important pedagogical approaches needed for building a relationship with the Earth. Building this relationship is predicated on going outside and deliberately spending time with other species to develop an appreciation, relationship, and responsibility toward them – an ecocentric perspective.

Heather says climate-responsive learning requires a willingness to be adaptable and flexible, and to develop practical skills in taking care of ourselves, others, animals, and plants. It also requires a willingness to face very difficult questions and even a willingness to talk about death – all things that are risky and challenging.

To help inspire this new approach to teaching, Heather has recently completed 13 interviews with Ontario-based experts in adjacent fields of study to explore their perspectives on how the subject areas of history and social studies can more strategically contribute to the work of climate change education.

Key learnings from her interviews will inform new teaching resources and an upcoming book (under the working title Social Studies and History Education in the Anthropocene: Cross-pollinating ecocentrism, decolonizing, relationality) she is co-authoring with Sara Karn, PhD candidate in the Faculty of Education at Queen's. The book's primary audience is educators, inviting them to center climate justice in their teaching to help prepare students for a future that may be precarious but still meaningful.

"There is great hope that we can survive and thrive and live important lives in the context of climate change, even if our lives look quite different from the lives of our parents and grandparents and great-grandparents."

Meaningful environmental education requires a diversity of approaches inclusive of Western science, the contributions of Indigenous knowledge holders, forest therapy, gardening, water and land-based activities, the humanities, and the arts. Heather says research is demonstrating that it is also vital to consider the emotional dimensions of learning.

To continue advancing her research and grow SSHEAN, Heather plans to increase her collaborations with colleagues at other universities across Ontario, and across Canada, to identify the greatest needs and develop effective resources that will support teachers in overcoming barriers to climate-responsive teaching.

One promising approach shared with Heather during her recent interviews was one that takes local perspectives into consideration by using a species-centered teaching approach. In conversation with Kiera Brant-Birioukov (Kanyen'kehà:ka) from Kenhtè:ke (Tyendinaga Mohawk Territory, ON) they talked about centring teaching and learning on local species and ecology.

"In Kingston you could develop a unit in a social studies or history class on the history of corn, for example, or if you are in B.C. maybe you would pick salmon. You think about the role of that species in human lives, but also in relation to the other species that it grows alongside," explains Heather.

"Corn has had many different kinds of futures pictured for it over time, including commercial monoculture, Indigenous approaches to cultivation, and other forms of polyculture. This idea of taking a species-centered approach to a unit or module is something that I'm finding people are really excited about and they love. I think students would love it too."