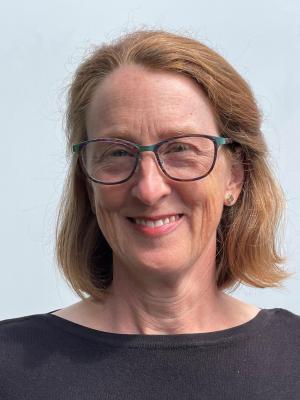 Email: tommk@queensu.ca
Karma Tomm's multi-faceted career has included performing, teaching, and music administration. She holds degrees in violin performance from McGill University and Indiana University. She performed professionally as an orchestral and chamber musician, toured North America, Europe and Asia with different ensembles and participated in several international festivals, and has taught students of all ages and levels. She particularly enjoys collaborations with living composers, and projects that involve different artistic mediums. 
In 2007, she relocated to Queen's University in Kingston Ontario (Canada) where her focus shifted toward teaching and administration.  In 2015 Ms. Tomm, together with colleagues from Queen's University, the Limestone District School Board, The Joe Chithalen Memorial Musical Instrument Lending Library, and a fabulous team of teaching artists and volunteers, launched Sistema Kingston. Ms. Tomm is committed to providing access to high quality music learning for children who face adversity, and to building bridges for students between Queen's University and the greater Kingston community.  
Sofia Pelletier - Artistic Lead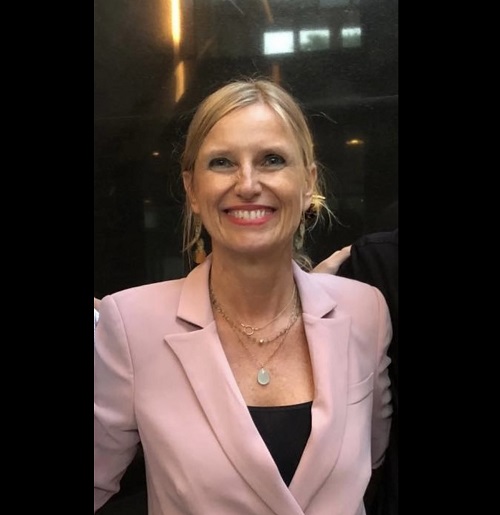 Originally from Toronto, Sofia Pelletier is a dedicated orchestra and choral teacher with over 30 years' experience in public and international education. She has been a music educator in Ontario as well as in Kuwait, Saudi Arabia, and Singapore. While overseas, she worked as a string teacher expanding each program into a solid orchestra. She has prepared, coordinated and hosted students for both national and international string festivals such as Association for Music in International Schools (AMIS), traveling to cities such as Beijing, Shanghai, Jakarta, Singapore, Geneva, London, and Vienna. Additionally, Sofia created Instruments for Peace Club, to repair and deliver instruments to programs in need such as Bangkok Slum Orchestra and an orphanage in Jakarta.
An advocate of early music education and service, Sofia has been a fan and follower of El Sistema for a very long time. After 21 years overseas she has returned home to Canada and settled in Kingston Ontario. Sofia is excited to join Sistema Kingston and contribute to this musical experience for Kingston children in her new role as Artistic Lead.
Yessica Rivera Belsham - Drumming and Mindfulness/Nutrition Coordinator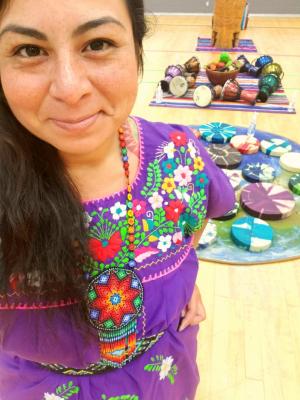 Founder of Ollin.ca, Yessica Rivera Belsham is an Indigenous Interdisciplinary Artist from the tail of Turtle Island,  México. She is grounded in her heritage while her love of life and her passion of world rhythms, colour, movement, healing arts are combined in one as she celebrates visual arts, dancing, drumming and singing in her daily life while walking gently with Mother Earth. Yessica has a background of working with a wide range of various populations within México and Canada while promoting growth within individuals, families, and communities in a compassionate and embracing manner with workshop and events fostered in inclusion, diversity, and equity within the province of Ontario as Ollin.ca.
Sean Corcoran - Creativity/Practicum Coordinator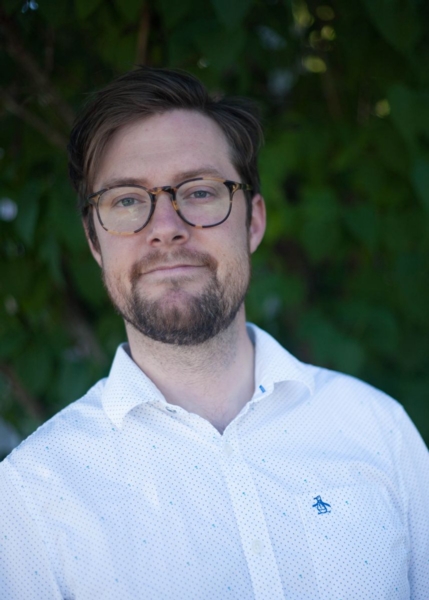 Guitarist and trombone player Sean Corcoran received a Bachelor of Music in jazz performance from the University of Toronto, and has studied under Phil Nimmons, Lorne Lofsky, and Terry Promane. He has taught guitar at Etobicoke School of the Arts, Regent Park School of Music and in the Toronto Catholic School Board, and has over 10 years of private studio teaching experience.
Through his teaching, Sean shares his passion for all things musical. By referencing a student's inherent musical genre interests, he equips students with the performance, composition and theoretical skills that will see them excel in their chosen musical path.  Sean incorporates elements of noise, minimalism and jazz into his playing, and he performs and collaborates with the Association of Improvising Musicians Toronto, Sandro Perri and Eric Chenaux. 
From 2013-15, Sean served as Assistant Director for the Banff Centre's Workshop for Jazz and Creative Music, under the mentorship of acclaimed pianist and composer, Vijay Iyer.  Recently relocated to Kingston, Sean is currently the Site Coordinator for Sistema Kingston.
Jan LeClair - Orff, Choir/School and Family Liaison (Saint Thomas More)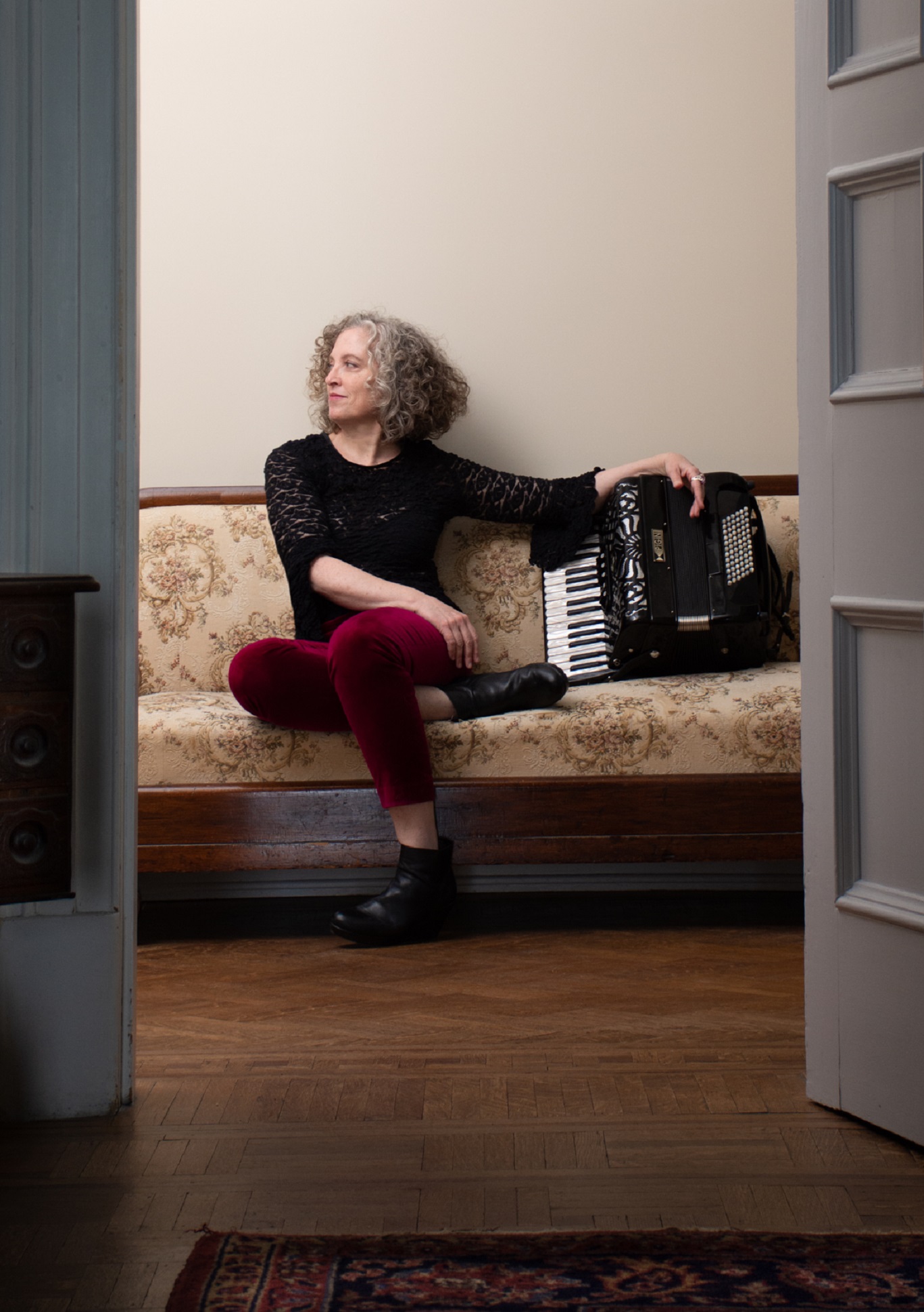 Jan LeClair is a Kingston Ontario based educator and musician.
Hailing originally from southwestern Ontario, Jan has been a performance musician for much of her life. Recently retired from her day job as an elementary teacher and administrator, Jan now devotes her time to music performance, gardening, cooking, rural romps with her sheltie, and her long term passion project, Sistema Kingston.
A recent recipient of an Imagine grant from Kingston's Isabel Bader Centre (2021) and an artist residency at Kingston's Grand theatre (2022), Jan's primary musical focus is traditionally based. An experienced folk festival player, highlights include the Winnipeg Folk Festival, Calgary Folk Music Festival, Summerfolk (Owen Sound), Folk on the Rocks (Yellowknife), Alianait (Iqaluit), Lunenburg Folk Harbour Festival, Festival Chants de Vielles, and Kingston's own Skeleton Park Music Festival. Jan is a frequent collaborator with other musicians, choral groups, and theatrical productions.
Will Smythe - Cello (Molly Brant)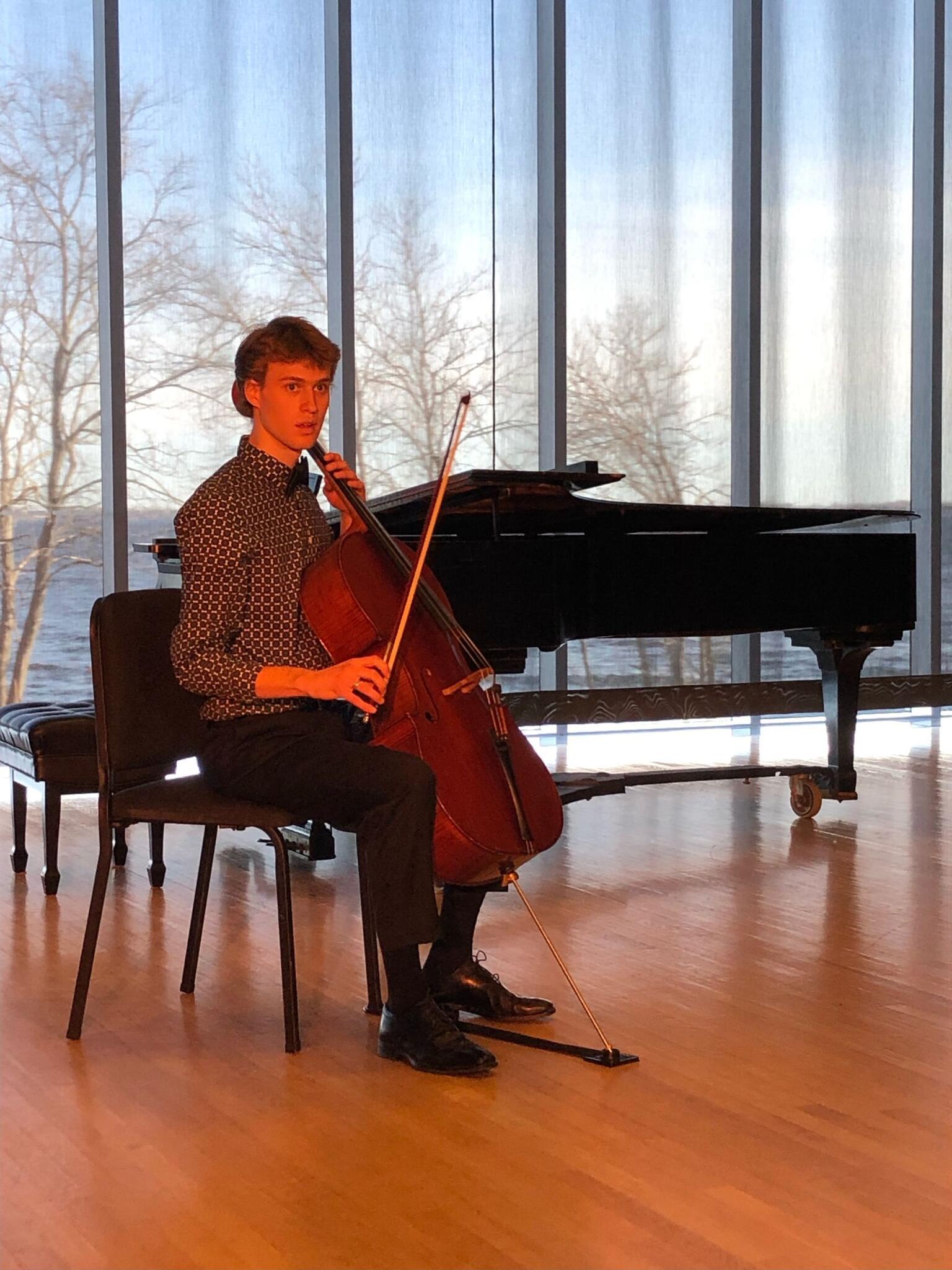 Originally from Toronto, cellist Will Smythe moved to Kingston in 2020. Will loves performing and enjoys different genres of music and music cultures. He recently had the opportunity to collaborate with Toronto based Brazilian pop musician Bruno Capinan recording string parts on his new album Tara-Rara, and he has played for Toronto festivals such as Lula World and The Small World Music Festival.
Will is currently pursuing a Bachelor of Music (Performance stream) at Queen's University where he studies with Wolf Tormann and is a member of the Queen's Symphony Orchestra, Cello orchestra and numerous other chamber ensembles. Will's interest in music education was sparked at National Music Camp where he was first a camper and in recent years worked as a member of the cello staff. The joy he found in coaching young musicians in chamber ensembles, cello sectionals, and in orchestra rehearsals inspired him to get involved with Sistema Kingston. He is excited to share his love of music with the Kingston community.
Peter Wowk - Upper Strings (Molly Brant)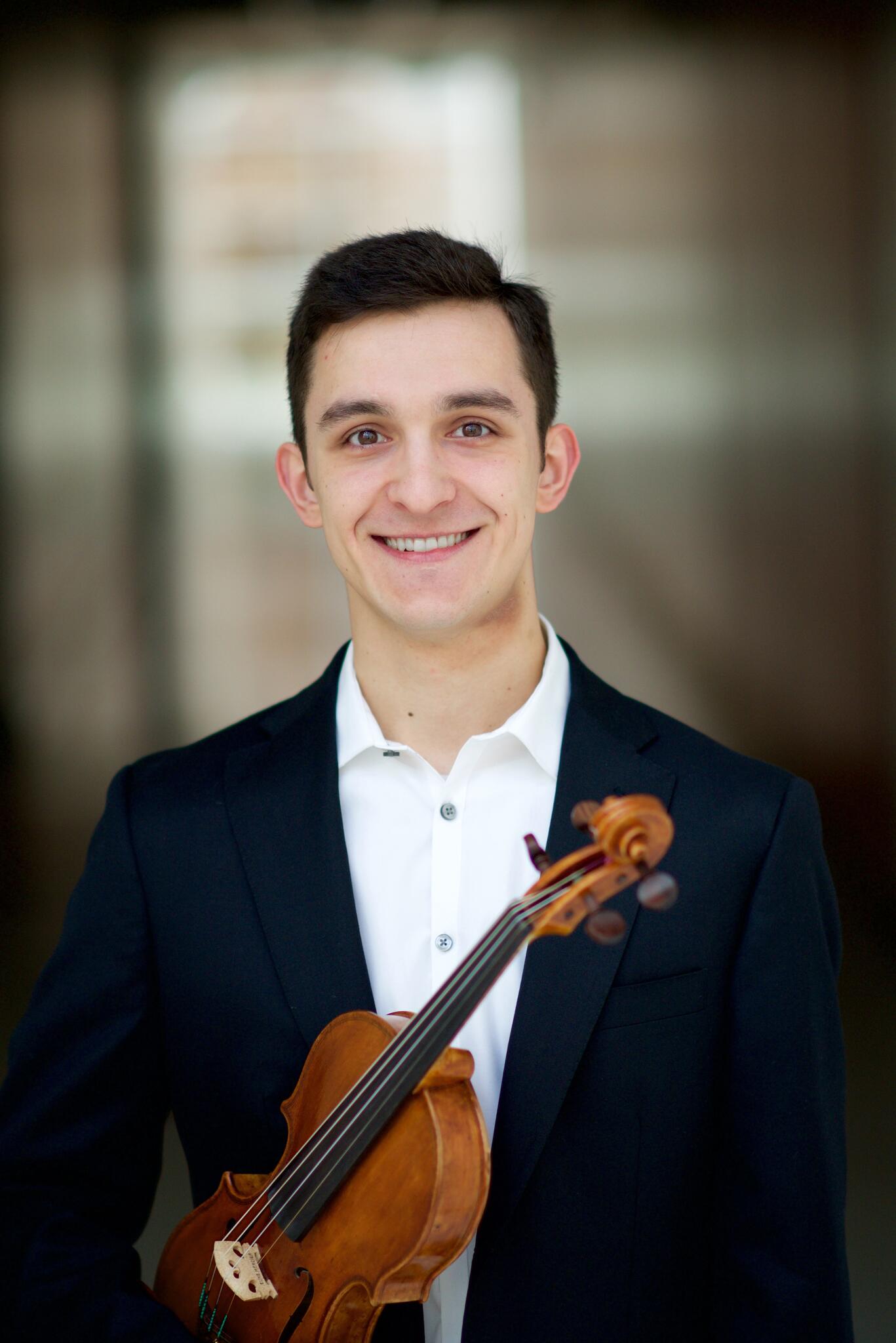 Hailing from the small town of Campbellford, Ontario, violinist Peter Wowk completed his undergraduate studies at Wilfrid Laurier University in the studio of Jerzy Kaplanek and his MMus in Violin Performance with Mark Fewer at the University of Toronto. As a soloist, Peter has performed with the WLU Symphony Orchestra, Peterborough Symphony Orchestra, and the Kitchener-Waterloo Symphony Orchestra. He has performed throughout Ontario as a chamber musician, and as a member of the NYOC throughout Canada, Germany, and Scotland. In masterclass and lesson, Peter has worked with such notable artists and pedagogues as the Penderecki String Quartet, Noah Bendix-Balgley, Martin Beaver, Dr. Brenda Brenner, Simon Blendis, Harumi Rhodes, and many others. Peter is currently a member of the Kingston Symphony Orchestra and is thrilled to be joining Sistema Kingston as a teaching artist, where he hopes to make an impact by helping to foster a love for music and life.
Ariel Zaichick - Choir/School and Family Liaison (Molly Brant)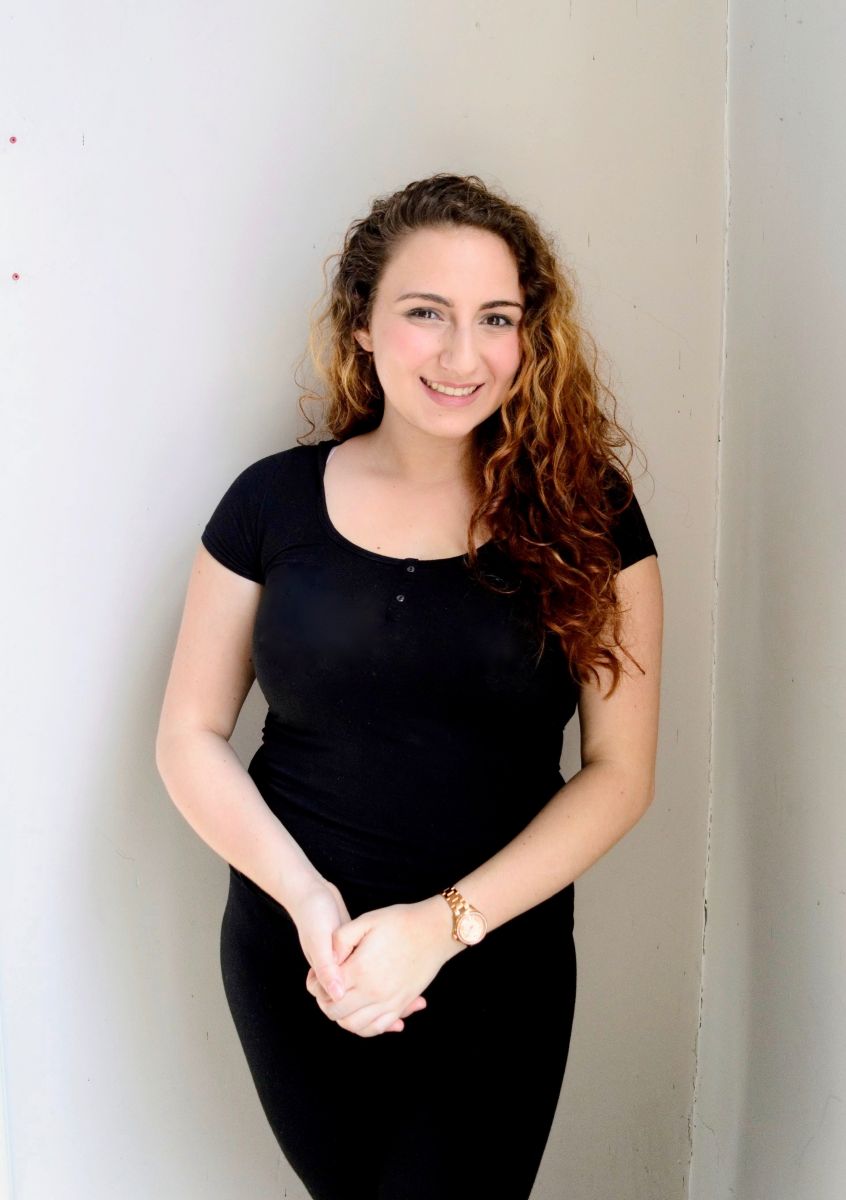 Originally from Mississauga, Ariel Zaichick has over 18 years in classical voice training, and currently teaches privately at her home studio, Music By Ariel. After graduating from Queen's University with her B.Mus in Voice, Ariel has made Kingston her home, teaching classes and vocal directing with Bottle Tree Productions, as well as singing with the Melos Choir & Period Instruments Ensemble.
Splitting her time between teaching and performing, stage highlights for Ariel include Olympia in "Les contes d'Hoffman" (Midwest Institute of Opera), Maria in "West Side Story in Concert" (Queen's University Orchestra) as well as intensives such as The Russian Opera Workshop (Philadelphia), Druid City Opera Workshop (Alabama), Franco-American Vocal Academy (Périgueux, France) and the Acting Opera Intensive (NYC).
Ariel is looking forward to her 5th year with Sistema Kingston!