Thomas Steele is a consecutive education student in the Intermediate/Senior division. Steele's teaching subjects are music and history and during his most recent practicum at Brooklin High School he came up with a unique way to recognize his student's hard work. Read about Thomas Steele's experience below.
---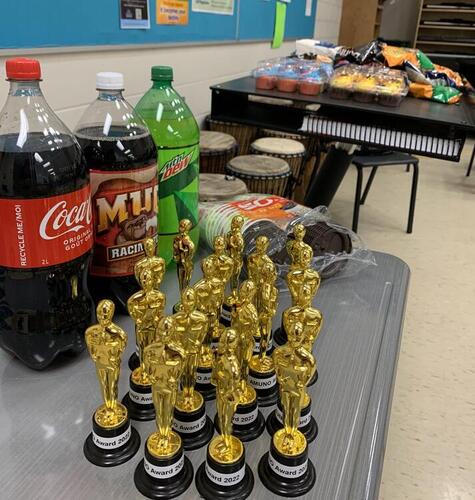 On my latest practicum, I had the opportunity to teach a composition and arranging unit to an AMU4M instrumental music class. Over the course of my practicum, students re-harmonized one song, arranged one song, then composed their own original piece of music. It was inspiring to see each and every student exceeding my initial expectations. To recognize their dedication and hard work, we chose to hold a celebration of success. As the JUNO Awards had just occurred, I chose to name the celebration not the JUNO Awards, but the AMUNO Awards! Each student was given an award within a specific category, such as the 'Thinking Outside the Box Award,' the 'Architect Award' and the 'Melodic Wizard Award.'
After receiving their awards, students had the opportunity to share their pieces of music through a listening lounge session accompanied with snacks and drinks. It was truly a fantastic experience!
Have a practicum, module, or teaching experience you want to share? Send a brief story about the cool things you are doing as part of your program to Education Communications.