The Spring/Summer 2017 publication of the Eduction Letter was the last issue in the format that has been followed since its inception in 2005. Led by editor, Dr. Rosa Bruno-Jofré, the Education Letter brought leading researchers and thinkers in education together for a dialogue about the major issues facing education. 
Starting in Fall 2018, the Education Letter will focus on the excellent research undertaken by our growing faculty. We are excited about this shift, which will provide space for faculty members and graduate students to share ideas and knowledge in a collaborative online publication. 
Latest Issue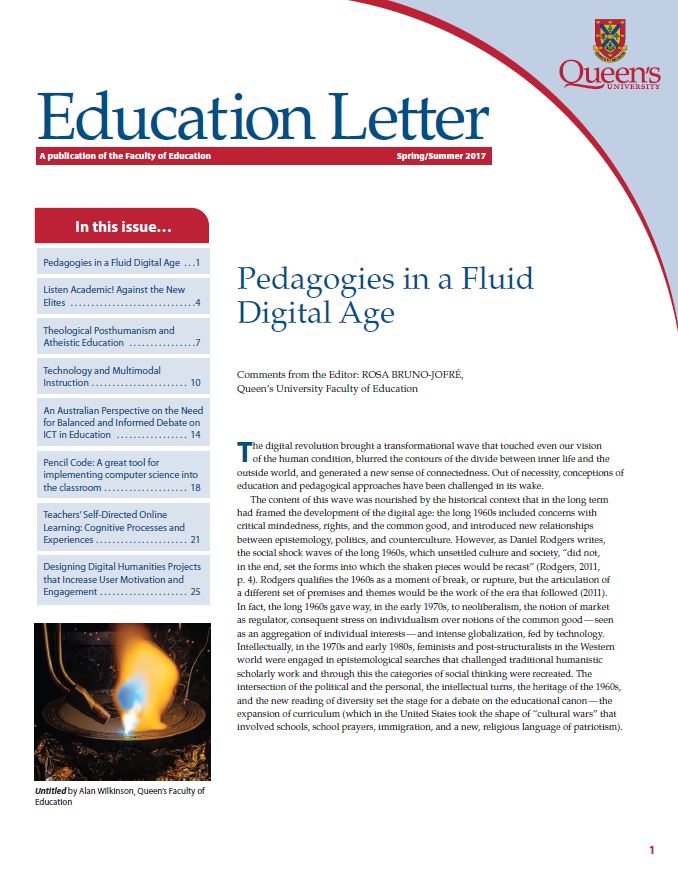 Archives
The Queen's Education Letter is supported by annually-pledged donations from alumni and friends as well as matching funds from the Office of the Dean of Education. The Queen's Education Letter is also delivered in bulk to select locations.
For questions, please contact Becca Carnavale.