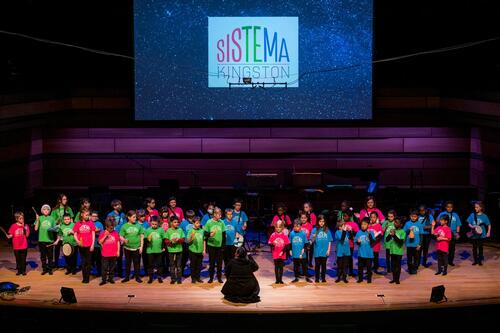 Sistema Kingston began a pilot project with the National Youth Orchestra of Canada where ten students had the opportunity to receive mentorship from older youth musicians.
The two groups gathered at the Isabel Bader Centre for Performing Arts for a day of learning, performing, and fun. Though the program is still in its pilot stage, the groups hope to expand to include more students. The National Youth Orchestra of Canada is also visiting another Sistema group in New Brunswick while they continue their tour.
Read about the full experience on the Kingston Whig Standard website.