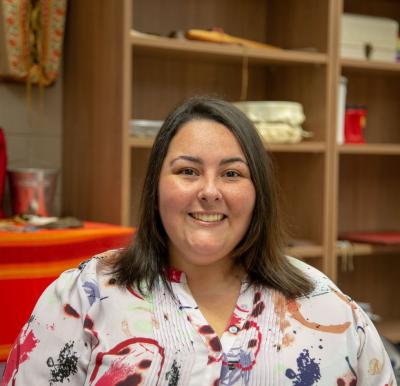 My name is Olivia Rondeau. I am a Mixed Heritage (Mohawk and French) student currently enrolled in the Bachelor of Education program. I am of mixed Mohawk descent. My Mohawk ancestry is from the Kahnawake Mohawk Territory which is located on the south shore of the St. Lawrence River, across from Montreal, Quebec.
Aboriginal education is essential to reconciliation
It is because of my cultural background and the people that I know who have been affected by residential schools, that teaching Aboriginal education is so important to the reconciliation and healing process of so many of our students and their family members. As teacher candidates, we learn so much about the importance of teaching FNMI curriculum, but I found that many people were unsure of the resources and community supports available to assist them in creating culturally relevant curriculum. Because of this dilemma and for my show and tell project for PROF 110, I created an Aboriginal education website to increase the conversations surrounding Aboriginal education and make it more accessible to teachers. As someone who is Mixed Heritage (Mohawk and French) and a teacher candidate, this project was special because I can recognize the importance of teaching Aboriginal perspectives, experiences, and initiatives both as a student and as a future teacher.
Introducing the Teaching Aboriginal Education Website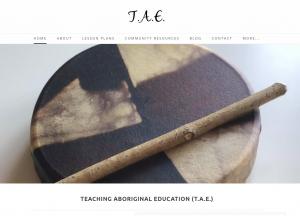 Currently, this resource (https://teachingaboriginaleducation.weebly.com/) serves as an easily accessible resource for teachers who are interested in learning more about Aboriginal education. This website includes information on important dates for Aboriginal peoples, guided activities to teaching students about residential schools, the community organizations and programs available to teachers in various cities, the supports and services offered at Queen's University through the Four Directions Aboriginal Student Centre and the Aboriginal Teacher Education Program, and a blog on some of my most recent projects that promote Aboriginal education. I hope to be able to continue to develop on this resource throughout the year and that teachers can use it as a resource to create culturally relevant curriculum in their classrooms so that our Aboriginal students can feel represented, valued, and safe in our classroom and school communities.
The Support of the Queen's University Community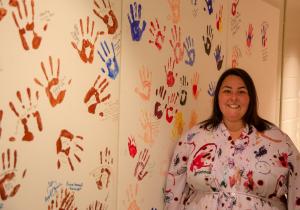 I am excited to see how teachers use this resource and how it will develop and grow over time. Classes like PROF 110 that give students the ability to create things that they are passionate about are such an important part of the teacher education experience as wonderful things come out because of it! In addition, supports and programs such as the Four Directions Aboriginal Student Centre and ATEP who have excellent staff members who encourage their Aboriginal students to create, innovate, and get involved, are an amazing support to have during this process. I highly recommend anyone who is interested in getting involved with the Aboriginal community at Queen's to contact these offices! Thank you/Nia:wen to everyone who has helped me along the way, and special thanks to Jane Chin, Paul Carl and Lindsay Morcom who encouraged me to create this resource!